Kentucky women's basketball signs 6-5 center Ramiya White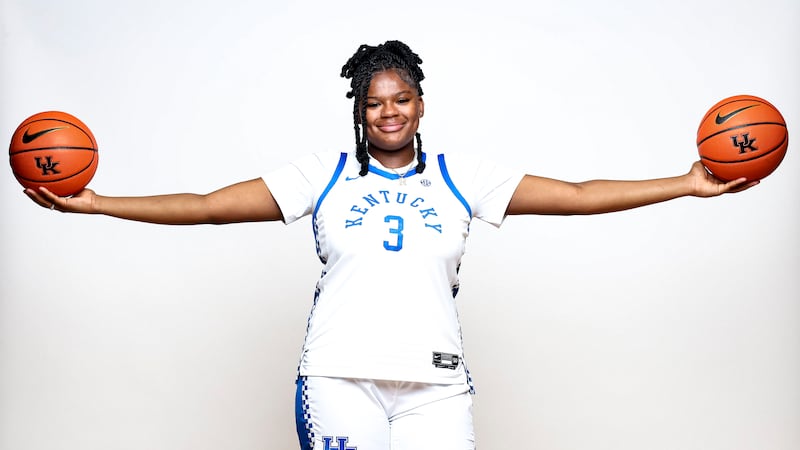 Published: Nov. 10, 2023 at 8:14 PM EST
LOUISVILLE, Ky. (WAVE) - The University of Kentucky women's basketball team just got a big boost to its front court for the 2024-25 season, head coach Kyra Elzy announced Friday.
Butler Traditional High School senior Ramiya White committed to play for the Wildcats during the early signing period.
The 6-5 center is the third ranked prospect and the top-ranked center in the state for the class of 2024, per Prep Girls Hoops.
In addition to playing for the Bears, White also plays on the Adidas 3SSB circuit under head coach Richard Jeter.
As a sophomore, White averaged 10.4 points a game on 58.3% shooting from the field and hauled in 6.1 rebounds a game while helping the Bears win the 22-District Championship.
As a junior, she increased her rebounding by almost two full boards per game while averaging 8.6 points while leading the Bears to a second-straight district title.
"Our program is overjoyed that Ramiya White is a Wildcat," Elzy said about the newest recruit. "She is a force to be reckoned with on the boards, which is a huge asset for our program, while she also is a solid shot blocker. For a post plyer, she can run the floor well, too, while her mobility is impressive for her length and size. Off the court, White is an impressive young lady who will bring a drive and a focus to our locker room. She also exudes a passion for the state of Kentucky, so I am eager for Big Blue Nation to get to see the Bluegrass product on the court next fall."
Copyright 2023 WAVE. All rights reserved.