Officials now say only one vehicle pulled from Ohio River in Boone County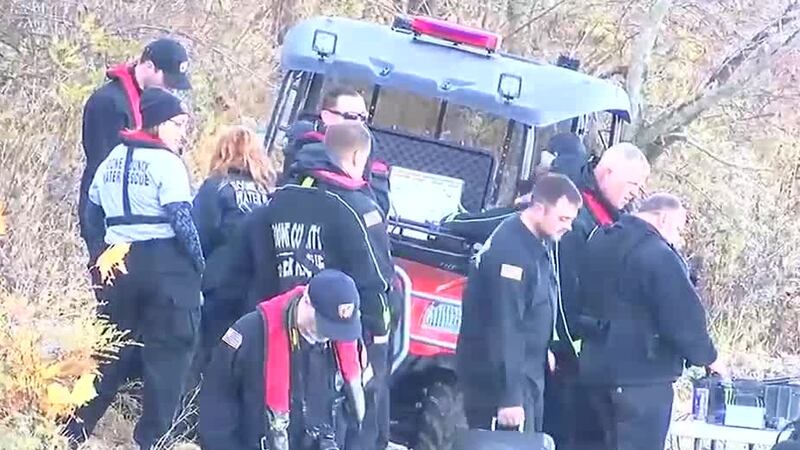 Published: Nov. 12, 2023 at 11:19 PM EST
|
Updated: Nov. 13, 2023 at 4:55 AM EST
BOONE COUNTY, Ky. (WXIX) -The Boone County Water and Rescue team conducted dive operations to recover vehicles from the Ohio River Sunday.
Crew members partnered with Living Lands and Waters, a river cleanup organization at Front Street in Petersburg, KY, to recover vehicles that have been in the Ohio River for some time.
Communication Specialist at Living Lands and Waters Callie Schaser now says the team only recovered one vehicle. They initially reported there were 7 vehicles.
"A lot of the vehicles we're diving on today and recovering have been abandoned—nobody ever called the emergency services," Schaser said.
Crews used advanced technology to recover the vehicles.
"We don't know how long they've been down there, and what they're doing is, you know, they have hazardous materials in them like gasoline or the diesel or whatever is in that type of car. So, that's hazardous materials for the fish and wildlife that are down under this water. For the five million people that drink it out of the Ohio River, it's very important to get this material out of there so that we're not putting microplastic and different things that are harming the wildlife and then also the humans that are using the water as well."
The Boone County Sheriff's Office was also at the scene investigating the vehicles to see if they were involved in any investigations.
If a vehicle is part of an active investigation, the sheriff's department will take custody of the car.
"He will run them through the system and make sure they're not wanted on any type of investigations or that—we will also inspect the vehicles for anything that could be involving any type of foul play," Public Safety diver Donny Schuckmann said.
Schuckmann says if no foul play is involved, Living Lands and Waters will take the vehicles and recycle them.
clarification: A spokesperson says The Boone County Water Rescue Dive Team was only able to recover one car.
See a spelling or grammar error in our story? Please click here to report it.
Do you have a photo or video of a breaking news story? Send it to us here with a brief description.
Copyright 2023 WXIX. All rights reserved.