Gov. Beshear provides update on wildfires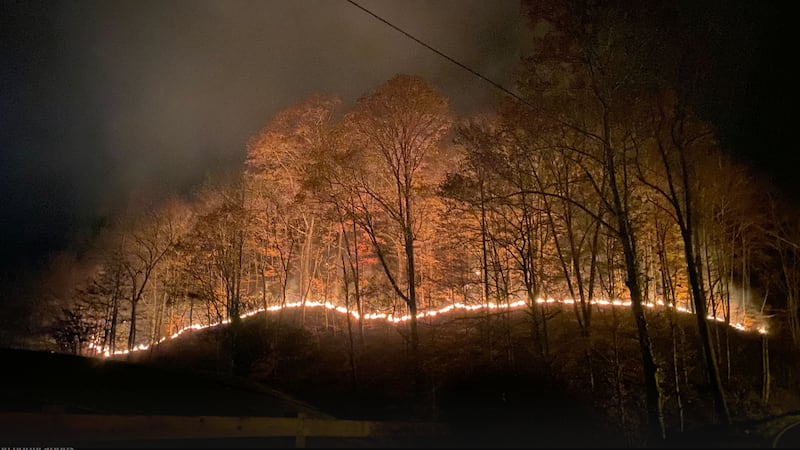 Published: Nov. 13, 2023 at 4:22 PM EST
BOWLING GREEN, Ky. (WBKO) - Gov. Andy Beshear announced today that the federal Bureau of Alcohol, Tobacco, Firearms and Explosives (ATF) has confirmed that, while fighting a wildfire that originated from a burning vacant structure in Goshen on Nov. 11, an Oldham County firefighter, Sgt. Thomas A. Petschke Jr., 53, suffered a medical emergency and was transported to Norton Brownsboro Hospital, where he died a short time after arrival.
This weekend, the Governor asked Kentuckians to join Britainy and him in praying for the family, friends and fellow firefighters of Sgt. Petschke.
"Kentuckians, please continue to join Britainy and me in praying for the family and loved ones of this brave firefighter," Beshear said. "To honor his life and service, we will be lowering flags at all state office buildings on the day of his interment."
The ATF, the Oldham County Police Department and the Oldham County Fire Marshal's office are conducting a joint investigation involving the origin and cause of the fire, as well as any potential subsequent investigation.
The Governor also provided an update on the status of the wildfires.
Following his declaration of a state of emergency last Thursday, Beshear continues to encourage Kentuckians to stay vigilant as wildfires continue to challenge parts of the commonwealth.
The Governor commended the Kentucky Division of Forestry (KDF) and hundreds of firefighters working around the clock to contain the flames.
There currently are 16 active wildfires, meaning fires that are being worked on but that continue to spread, down from 31 on Thursday.
A total of 36 fires are contained – those that have containment lines stopping their spread but that require some level of action – and 76 fires are now considered controlled – those that have been managed and are no longer at risk of escaping control lines – up from 44 on Thursday.
Approximately 26,869 acres have been impacted.
"We are witnessing a volatile fire season, and although our team is making progress, it continues to be a potentially dangerous situation," Beshear said. "We remain grateful for those working on the frontlines to get these fires under control and protect our homes and communities."
"The resources provided from other states, along with in-state assistance from the Daniel Boone National Forest and local fire departments, has helped us gain ground in controlling the wildfires and has provided the needed support to our wildland firefighters," stated KDF Director and State Forester Brandon Howard. "We will continue to control more fires this week, while remaining vigilant and prepared for initial attack on new wildfires as they arise due to the predicted worsening of weather conditions related to wildfire."
The Governor issued his executive order last week as numerous wildfires emerged and spread, many in Eastern Kentucky. The executive order allows state resources like Kentucky Emergency Management and the Kentucky National Guard to be activated as needed to help protect Kentucky families and communities.
The state's Emergency Operations Center has also been activated to Level 4.
In addition to local and state responders, the KDF and Kentucky Emergency Management have coordinated assistance from forestry teams from the U.S. Forest Service (including the Daniel Boone National Forest) and the state forestry agencies of Idaho, Oregon, Washington, Utah, Florida, Arkansas and Texas. The Virginia Division of Forestry teamed with KDF crews to control wildfires along state lines. Approximately 340 firefighting personnel are on location.
Weather conditions continue to be challenging. High pressure will continue to settle across the Ohio Valley through Thursday.
This will lead to very dry weather with high temperatures averaging above normal through Friday.
Drought conditions have increased threats of wildfires, with at least 40% of the state experiencing drought conditions. Kentucky is in the midst of the Fall Wildfire Hazard Season, and there are additional restrictions through county-level burn bans. These burn bans prohibit the burning of any kind of material at any time of the day.
For current county burn bans, please click here.
Copyright 2023 WBKO. All rights reserved.