Jury deliberations continued to Tuesday after no decision made in Brett Hankison trial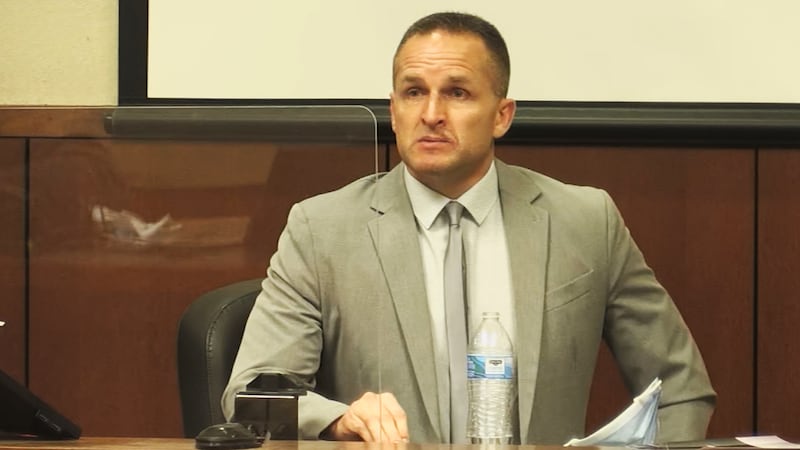 Published: Nov. 13, 2023 at 5:59 PM EST
LOUISVILLE, Ky. (WAVE) - The case of former Louisville Metro police officer Brett Hankison is now in the hands of a jury.
Both the prosecution and the defense wrapped up closing arguments around 5 p.m.
In their final appeals to the jury Monday afternoon, both sides focused their cases on how Hankison acted on the night of that deadly police raid. Hankison is accused of violating the civil rights of Breonna Taylor, her boyfriend, and the next-door neighbors when he fired into their apartments back in 2020.
The judge told the jury they needed to weigh Hankison's actions against what a reasonable police officer might have done on the scene that night. The government said he acted recklessly by shooting through a covered window.
Hankison said he was just acting to protect his fellow officers from the shooter inside Taylor's apartment.
It's now up to the 12 jurors in this case to decide. The judge said the jury decision must be unanimous.
No decision was made by the jury Monday night. Deliberations are continued to Tuesday.
If convicted Hankison faces up to life in prison, although that's not certain. It'll be up to a judge to decide his fate at a later date.
WAVE News reporter Mark Stevens is in the courtroom providing live updates.
Back on Brett Hankison federal civil rights trial. The government needs to finish his cross examination. Then likely closing statements before the case is sent to the jury. Supposed to start up at 10:00.

— Mark Stevens (@Mark_Stevenstv) November 13, 2023
Copyright 2023 WAVE. All rights reserved.