Man accused of calling 911 to make multiple false shooting and bomb threat reports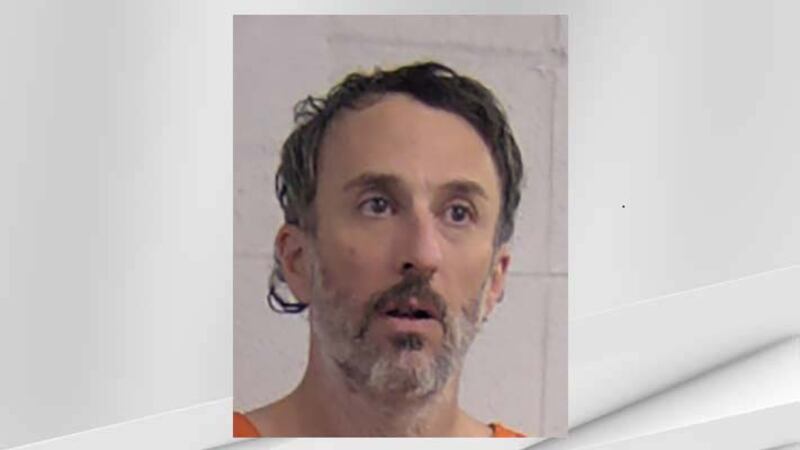 Published: Nov. 13, 2023 at 3:10 PM EST
LOUISVILLE, Ky. (WAVE) – A Louisville man is facing a total of 20 charges for making calls to 911 to report false incidents.
Benjamin P. Byrnes, 43, was arrested Nov. 12. He is charged with 15 counts of terroristic threatening and five counts of making a false report that required an emergency response.
His arrest report says that in a span of 29 minutes during the overnight hours of Nov. 10, MetroSafe received two 911 calls saying that a murder and suicide had occurred at a resident in the 1300 block of S. Third Street. The caller would not answer questions from dispatchers and hung up.
Louisville police officers sent to the arrest found no crime or emergency situation existed.
Just before 8:25 a.m., a caller to MetroSafe reported there was a bomb at Louisville Muhammad Ali International airport. After airport police were notified of the threat, security was increased, and a bomb sweep of the terminal was made.
Throughout the course of the day and over the next two days, MetroSafe received 12 additional calls of bomb threats at the airport and one at the original location on S. Third St. An additional 911 call made Nov. 11 said there had been a murder and suicide at a location in the 1200 block of S. Third Street.
Around 5:40 p.m. Nov. 12, another call to MetroSafe said there was a bomb in The White House.
An investigation by the LMPD Homeland Security Unit led them to the voice making each of the calls was from the same person. The phone numbers led investigators to Byrnes. When questioned, Byrnes admitted that he was in possession of the phones used to make the calls and had placed the false 911 calls.
In total, Byrnes made 13 bomb threats to the airport, one to the White House, one to the S. Third Street location and three calls reporting a murder-suicide.
Not-guilty pleas were entered for Byrnes during his arraignment. Bond was set at $50,000 cash.
Byrnes was ordered to no have possession of fire starting materials, not to make use of MetroSafe and to have no contact with Louisville Muhammad Ali International Airport.
A public defender has been appointed to represent Byrnes. He is due back in court for a preliminary hearing on Nov. 21.
Copyright 2023 WAVE. All rights reserved.