Historic Riverside Chapel damaged after someone throws object through window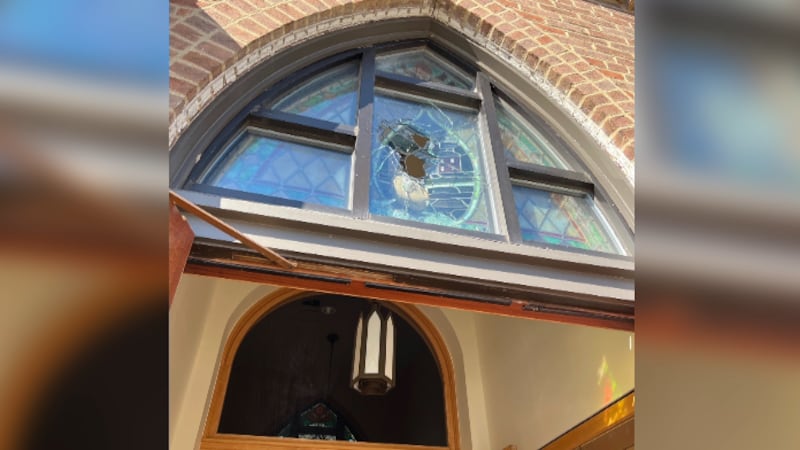 Published: Nov. 15, 2023 at 5:20 PM EST
LOUISVILLE, Ky. (WAVE) - The historic Riverside Chapel was damaged this week after someone threw something through its stained-glass window.
The chapel, located at 7410 Moorman Road, was built in 1888 and is an all-brick gothic structure. It was recently renovated.
Historic Site Manager Patti Linn said they don't know who vandalized the chapel, but there is surveillance footage around the building.
They're still gathering information about the incident and the costs of repairs.
At last check, LMPD wasn't aware of any police report filed at the chapel's address but Linn says she's working to get the security footage to LMPD for review.
Copyright 2023 WAVE. All rights reserved.