Music festival organizers announce $100,000 to Louisville non-profits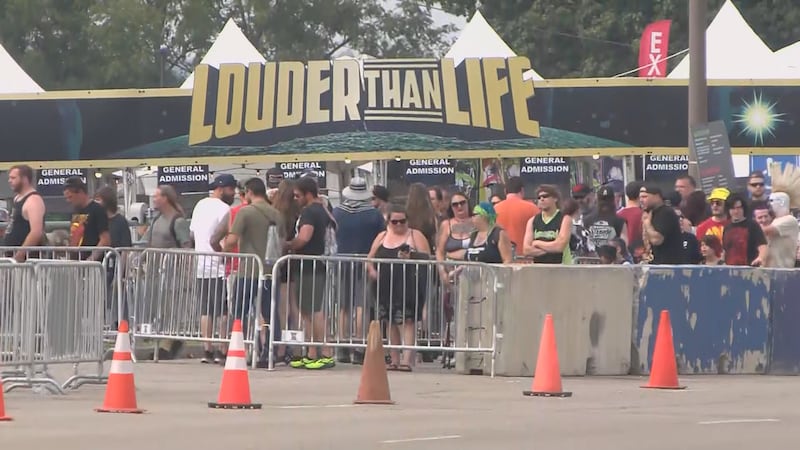 Published: Nov. 15, 2023 at 4:12 PM EST
LOUISVILLE, Ky. (WAVE) - The team behind Louder than Life and Bourbon and Beyond is giving back to the Louisville community.
Between the two festivals, thousands of people arrive in Louisville and brings a big boost to the economy. On Wednesday, the festivals' organizer, Danny Hayes from Danny Wimmer Presents (DWP), announced they'll be giving over $100,000 to five Louisville non-profits.
Through the "Leave the Legacy" program created by Louisville Tourism, DWP has selected AMPED, Dare to Care, Louisville Visual Art, Sweet Evening Breeze and the Preston Area Business Alliance to receive the funding.
"One of the reasons we love Louisville so much is the opportunity to get involved in this community in a deeper way that is not necessarily available to us in Los Angeles," Hayes said. "The charities and civic organizations are an entry point to this community."
Hayes said that because Louisville has been such an investment to their company, they plan to have a full office in town in the future to support their regional activities.
The "Leave the Legacy" program was created to allow conventions and events, like these music festivals, to give back to local non-profits in the community in a streamlined and efficient manner.
Copyright 2023 WAVE. All rights reserved.