27th Festival of Faiths features creation of intricate Sand Mandala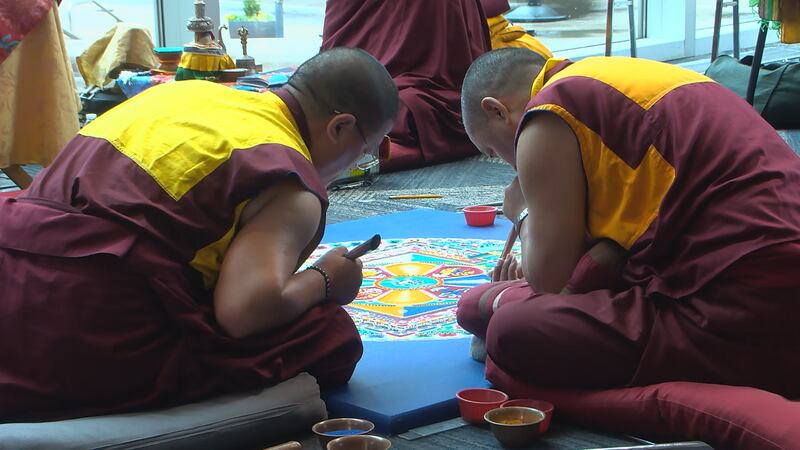 Published: Nov. 17, 2023 at 2:17 PM EST
LOUISVILLE, Ky. (WAVE) - A festival bringing together people of diverse faith backgrounds, the 27th Annual Festival of Faiths kicked off this morning at the Kentucky Center for the Performing Arts
Local faith leaders, activists and authors are hosting panels to talk and create stronger bonds between faiths.
One of the additions this year, Tibetan Monks are in the Kentucky Center Lobby creating an intricate and beautiful Sand Mandala.
"At the culmination of the festival, the monks will have a closing ceremony, and they will sweep up all the sands that they have been working for hours to create," Festival of Faiths Media Manager Sarah Kelley said. "They will process down to the Ohio River, and they will dump it into the river as a symbol to the impermanence of everything in life."
Some of those leaders at Friday's event included former Kentucky Representative Charles Book who co-hosted a panel this morning called "Creating Loving Communities" along with Sadiqa Reynolds who moderated.
Copyright 2023 WAVE. All rights reserved.