Academy Sports and Outdoors donates $2,000 to 'Bikes or Bust'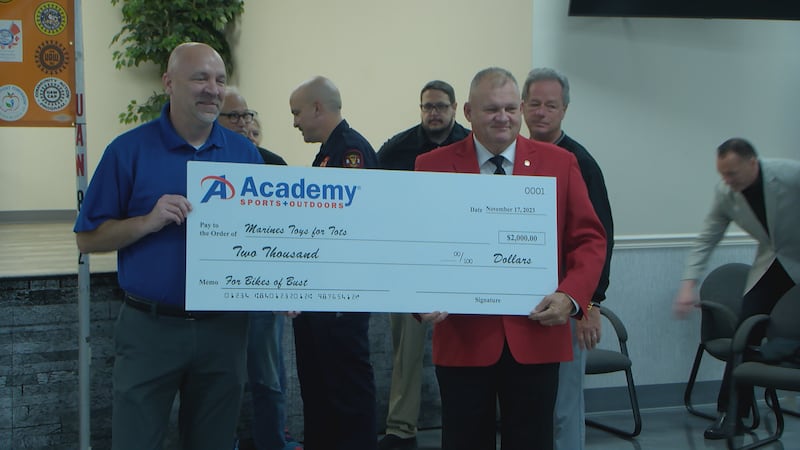 Published: Nov. 17, 2023 at 1:58 PM EST
LOUISVILLE, Ky. (WAVE) - The holiday season is a great time to give back and several union and metro leaders are working to make sure every child gets what they want this year.
Metro United Way's "Bikes or Bust" is a fundraiser to provide bikes to children in the area. Once the gifts are collected, "Marine Toys for Tots" will distribute them across several counties.
Friday morning at the UAW Union Hall, Academy Sports and Outdoors donated a check for $2,000 to "Bikes or Bust."
"It is all about the children," Steve Duncan, Academy Sports and Outdoors, said. "That's where it comes from is how many kids can wake up Christmas morning that aren't as lucky as most of us and can give to our kids, grandchildren and have that toy or bike."
In addition to the bikes, 400 helmets were also donated to Toys for Tots.
Copyright 2023 WAVE. All rights reserved.