Blessings in a Backpack comes to Engelhard Elementary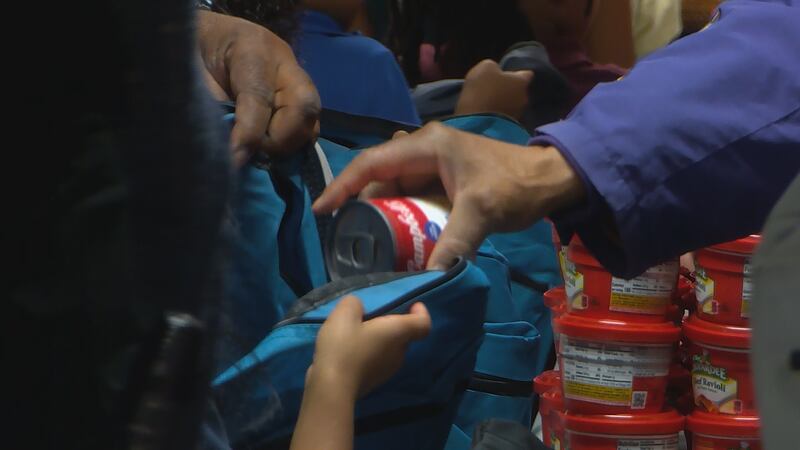 Published: Nov. 17, 2023 at 3:57 PM EST
LOUISVILLE, Ky. (WAVE) - With the approach of the holidays, and holiday breaks at local schools, some students start to feel anxious about not knowing where their meals will come from with the loss of the school lunch.
That's why Blessings in a Backpack made a special delivery Friday morning at Engelhard Elementary School. They focused on Engelhard because it has the highest population of homeless children.
Brittany Bland, a teacher at Engelhard said the food will go a long way and the backpacks will help out students throughout the school.
"It's a vital week for our students to take home that extra food, and they showed up with backpacks today," she said. "Which is a bonus because some of our students don't have access to a backpack, or have left a backpack at a sitter's home. So having that access to just a backpack alone is going to be a gamechanger for them this week."
The school estimates that around 300 students were able to take home food from Friday's event.
Copyright 2023 WAVE. All rights reserved.