Kentucky Derby Museum launches kid-friendly experience to learn about horse racing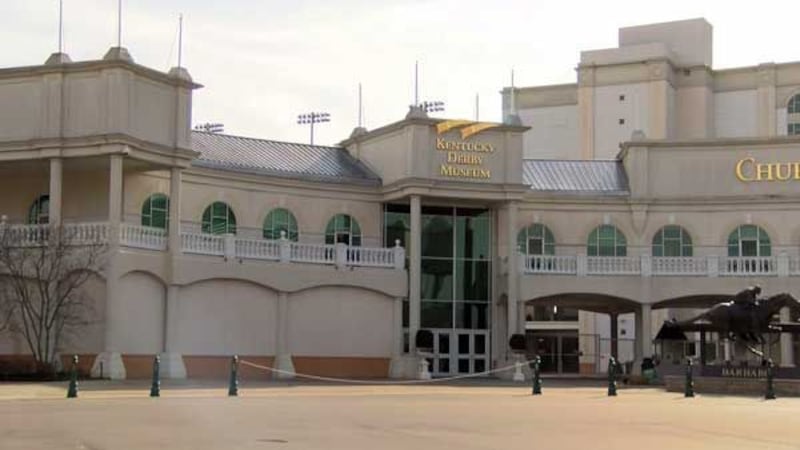 Published: Nov. 17, 2023 at 2:22 PM EST
LOUISVILLE, Ky. (WAVE) - The Kentucky Derby Museum is offering a new kind of experience for kids to learn about horse racing.
Ari's Horseshoe Adventure is a clue-finding experience designed in honor of Mighty Aristides, the Museum Ambassador. KDM said cue cards are placed throughout the exhibits to encourage kids to find Ari's missing horseshoe by finding the answers to multiple Kentucky Derby trivia questions.
Kids can also enjoy several coloring activities on the cards to keep them engaged.
The trivia offers knowledge about Derby-winning jockeys and trainers, the importance of the Call to Post, the behind-the-scenes work that happens on the backside, and more.
Emily Dippie, the Museum's Curator of Education, worked with a local illustrator to create more engaging content for young visitors.
"It is our mission at Kentucky Derby Museum to engage and educate everyone about the Kentucky Derby," Dippie said. "I am so excited to help create an avenue for our young visitors to have a learning experience that is tailored specifically for them. Museums are places of discovery and wonder, and that can be most clearly seen in the engagement of a child."
Ari's Horseshoe Adventure features 12 'Shoe Stops' within the Museum, with cards related to that exhibit along with colored pencils at each station.
"Working with Emily and the Kentucky Derby Museum was a fun and an educational adventure!," Asia Filipiak said, Louisville-based illustrator for Ari's Horseshoe Adventure. "I loved the opportunity to learn more about the history of the Derby and Kentucky through this illustrative journey. I hope that families will enjoy this educational experience as much as I had helping create it!"
Ari's Horseshoe Adventure is free with general admission. Tickets for kids aged 5 to 12 are $12, and admission is free for children under 5.
Copyright 2023 WAVE. All rights reserved.