Cards can clinch ACC Championship game berth with win at Miami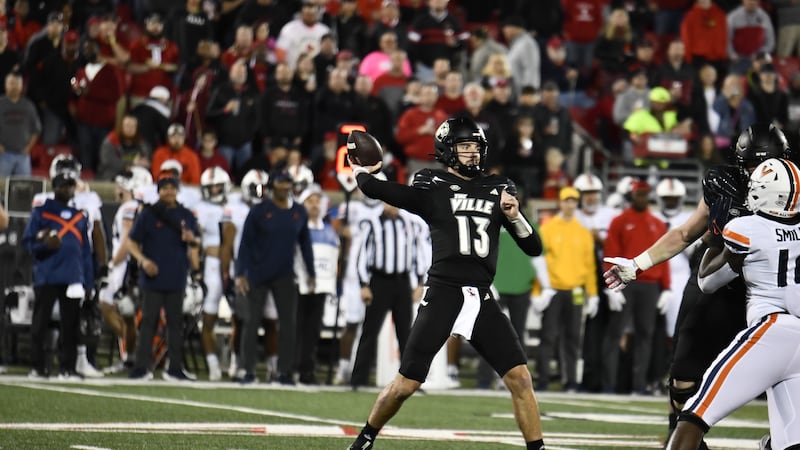 Published: Nov. 17, 2023 at 10:27 PM EST
LOUISVILLE, Ky. (WAVE) - A win Saturday could be one of the biggest in UofL football history.
The Cards are on the road at the University of Miami and if they can return home with a win, they'll also clinch their first ever ACC Championship game berth.
"We found a way to make a really good come back in the last game when we had a time when we were struggling," UofL head coach Jeff Brohm said about last week's win over Virginia. "So, we just kind of have to regroup, and pick the pieces up, and understand it's going to take our best performance in order to beat Miami."
While a win is the simplest path for the Cards to make it to Charlotte to take on Florida State for the ACC Championship, it's not the only path.
Louisville also gets in if North Carolina loses this week against Clemson or next week against North Carolina State. The Cards were very close to having the berth already clinched when Duke took the Tar Heels to overtime last week.
The ACC Championship game is Saturday, Dec. 2 at Bank of America Stadium in Charlotte, N.C. Florida State has already clinched its berth.
The Cards and Canes kick off at noon Saturday.
Copyright 2023 WAVE. All rights reserved.