UK Volleyball wins 14th-straight match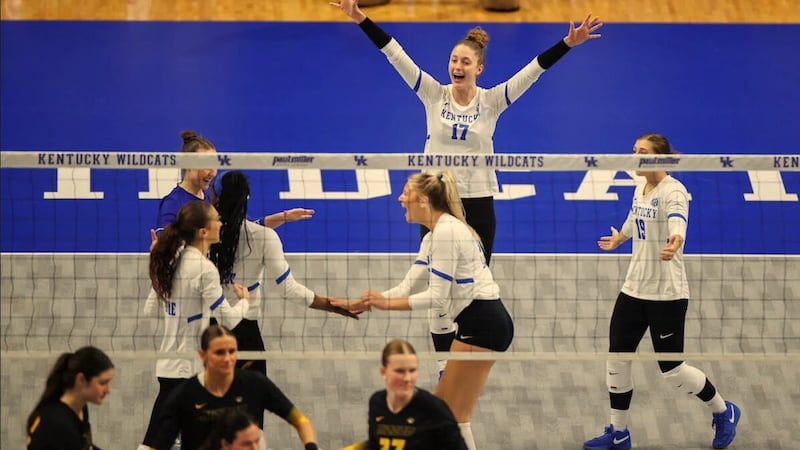 Published: Nov. 19, 2023 at 6:35 PM EST
LEXINGTON, Ky. (WKYT) -No. 13 Kentucky Volleyball (17-7, 15-1 SEC) extended it's wining streak to 14 matches Sunday afternoon with a 3-1 (25-12, 25-15, 18-25, 25-21) win over Missouri (17-11, 9-8 SEC).
Freshman Brooklyn DeLeye had 20 kills and the Cats had double-digit terminations from Elise Goetzinger and Erin Lamb.
As of Sunday afternoon, Kentucky will take at least a one-match lead into the final weekend of SEC play, with both Arkansas and Tennessee sitting one game behind. A win for Kentucky in either of its final two matches will clinch an SEC Championship. Its first chance will come on the road in the SEC match of the season Wednesday night at 8 p.m. ET at No. 9 Arkansas.
Copyright 2023 WKYT. All rights reserved.