Gov. Holcomb shares Thanksgiving meal with Indiana National Guard soldiers in Kenya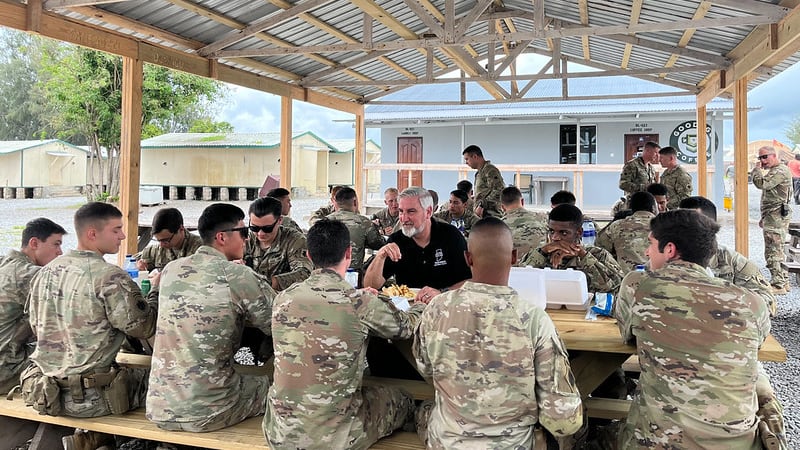 Published: Nov. 21, 2023 at 11:45 AM EST
INDIANAPOLIS, Ind. (WAVE) - Governor Eric Holcomb and Indiana Adjutant General, Maj. Gen. Dale Lyles returned to Indianapolis on Friday after traveling to Kenya for a Thanksgiving meal with Hoosier National Guard soldiers serving at Camp Simba.
"These are men and women who will spend close to a year living in a foreign country, thousands of miles away from home and celebrate the upcoming holidays away from those who love them most," Holcomb said. "It was an honor to share a meal with them and take a moment to learn more about their mission at hand and about the loved ones waiting for their safe return."
The Indiana National Guard's Airborne Company are stationed in the Horn of Africa region on a counterterrorism mission.
"Hoosier Guardsmen serving at Camp Simba right now are focused on the mission, supporting regional security and freedom in Kenya," Lyles said. "I'm grateful for their professionalism and the governor's visit, which provided a morale boost to the soldiers who will be apart from their loved ones during the holidays."
Indiana National Guard soldiers continuing the mission are scheduled to return home to the Hoosier state next year.
Click here for more photos of the visit.
Copyright 2023 WAVE. All rights reserved.