Anchor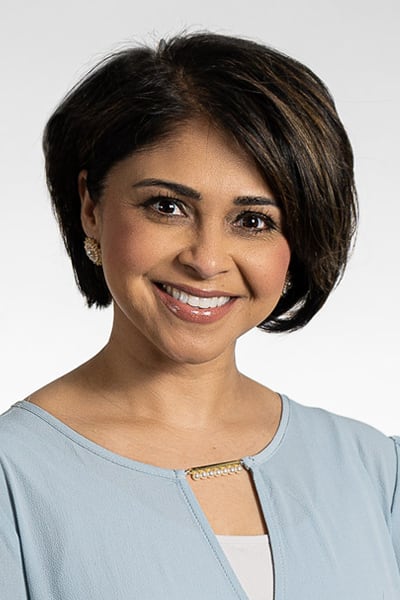 Maira Ansari is the anchor of WAVE News at 3 and co-anchor of WAVE News at 5, 5;30 and 6. She joined WAVE News in February 2007.
She is a proud mother of two children -- a boy and girl.
Prior to calling Kentucky her home, Maira lived in Illinois her entire life and grew up in a small town in southern Illinois. Before moving to Louisville, she worked as the morning and midday anchor at WICD NewsChannel 15 in Champaign, Ill. She enjoyed participating in community service activities while spending time in east-central Illinois.
Maira worked with the American Diabetes Association and the Girl Scouts, and even participated in a corn-eating contest!
She started her television career in Springfield, Ill., where she was the city beat reporter. Before that, she was an intern at WCIA, the CBS affiliate in Springfield.
During her college career, Maira got a taste of what television journalism was all about -- everything from working in her college newsroom to interning in Los Angeles at the entertainment news magazine show EXTRA and traveling abroad to study television in London, England. It was a fantastic experience that she says she was thrilled to enjoy.
Maira graduated from Southern Illinois University in Carbondale, Ill. She earned her bachelor's degree in the university's top-rated radio/television program. She also earned a minor in marketing and speech communications.
In 2002, Maira earned her master's degree from the University of Illinois at Springfield.
Maira has traveled to more than a dozen countries and speaks several different languages. She loves all the great restaurants Louisville has to offer and spending time with her husband and children.