Anchor / Reporter
Cleveland, Ohio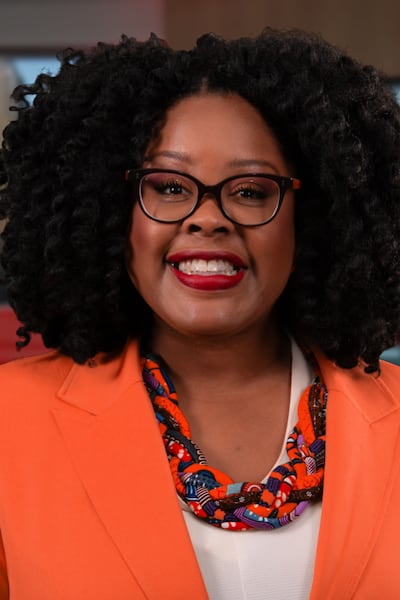 Sia Nyorkor joined Cleveland 19 in 2015 and reports weekdays for the 4, 5 and 6 p.m. newscasts and anchors the morning newscasts on Saturday and Sunday.
Sia is an Emmy award-winning journalist who got her start working behind the scenes at New Jersey Public Television & Radio. Although she loved working on documentaries and long-form pieces she aspired to step in front of the camera to tell the stories.
Sia most recently reported for the CBS affiliate in Wichita, Kan. and before at the CBS affiliate in Gainesville, Fla.
A skilled multimedia journalist, Sia prides herself on shooting, reporting, writing and editing the majority of her reports for multiple platforms.
Sia enjoys being out on in the field and loves hearing people's stories. Her sincerity and commitment to telling the truth is what she says usually gets people to open up and talk to her. She believes it is how she scores most of her exclusives.
In 2017, Sia received a Genesis Award in the Outstanding TV News Series category for her series of reports on the death of K9 Jethro. The Genesis Awards are awarded annually by the Humane Society of the United States to individuals in the major news and entertainment media for producing outstanding works which raise public awareness of animal issues.
Sia and her reports have been featured on national shows such as TV One's Fatal Attraction, Oxygen's Snapped and the Investigation Discovery channel.
Sia holds a Bachelor of Arts Journalism from Indiana University's Ernie Pyle School of Journalism and a Master of Science in Journalism from Columbia University in the City of New York. Her master's thesis was an award-winning documentary film about a Harlem muralist that broadcast on public television stations across the nation.
Active with the National Association of Black Journalists, Sia has served at the local and national level and is a mentor to young, aspiring journalists. She is also a member of the public service sorority, Delta Sigma Theta Sorority, Inc.
A native of Indianapolis, Ind. Sia is thrilled to be next door to home where she can visit her parents and cheer on her HOOSIERS!
She says the most common question she receives is about her name, which hails from Liberia, West Africa. Sia means first daughter of the father and Nyorkor means fierce warrior in her father's tribe, Kissi.
A novice shutterbug, Nyorkor enjoys exploring new places, listening to live music, cooking, reading and meeting new people.