New procedure being used to fix the most common heart rhythm disorder
Published: Sep. 25, 2010 at 5:24 AM EDT
|
Updated: Jun. 20, 2011 at 10:39 PM EDT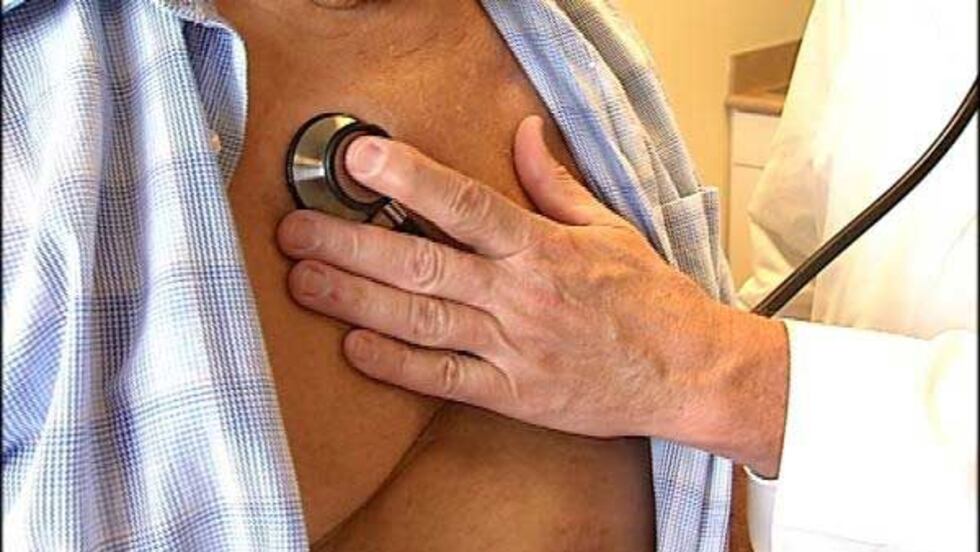 Louisville, KY - By Lori Lyle - bio | email
Posted by Charles Gazaway - email
LOUISVILLE, KY (WAVE) - Atrial fibrillation is the most common heart rhythm disorder in the country affecting up to 5 million people. Those people have a three to five times greater risk of stroke. Now in Kentuckiana some doctors say the procedure to fix Afib is easier, but just as thorough.
When a heart goes into atrial fibrillation, cardiothoracic surgeon Dr. David Slater explains, "instead of having a nice smooth contraction, a heart just kind of quivers."  Afib can cause clots, congestive heart failure and leave patients feeling dizzy, out of breath and unable to live a quality life.
To stop the quiver and prevent the complications it causes, ablation to make scars on the heart is a common treatment.
Jewish Hospital is the first and only hospital in Kentucky to offer a new minimally invasive approach called the 'convergent' procedure that teams up traditional catheter ablation with surgical ablation.
As Dr. Slater examines recent patient William Mayfield, he points out the scar for this is only an inch or so in length. Dr. Slater explains to Mayfield, it's much different then what would be required to open the chest. "We made the incision all the way down," Dr. Slater says, "top to bottom through the breast bone."  While that approach has long since been replaced by the catheter entry,  Cardiologist Michael Springer who routinely performs catheter ablations says they're routinely unsuccessful for the most serious patients.  Dr. Springer says catheter ablation alone results in about "20% of patients with consistent atrial fibrillation left with a flutter."
Based on his experience he says, for the most severe patients, catheter ablation is only about "60%  successful."
76 year old Mayfield is one of those severe patients.
"I was having a lot of trouble breathing and would wake up during the night couldn't breathe at all," said Mayfield, who underwent the convergent procedure in August.
The procedure starts in the operating room through that small inch or so incision Dr. Slater pointed out, and uses special tools to create scars on the heart.
"The scars make lines that the electrical signal cannot cross," explained Dr. Slater, "and the idea is to make a pathway in the heart so that all the abnormal beats can't get through the heart."
Dr. Springer says the scar making is actually more precise in the operating room, but with the smaller incision to get to the heart,  it's impossible to reach all the areas of the heart.  Dr. Springer says that's where the cath lab comes in.
"After he makes his lines, then we go in with our catheters. We see, we map out where his lines are and then we just connect his lines," said Dr. Springer.
Dr. Springer says another benefit of the combined ablation is less operating time.  With catheter ablation only he says, "It tends to be a long procedure.  We're using a catheter that makes dots.  We have to connect those dots to make a complete line. "  With surgical ablation he says, "it's a quicker way of making more complete lines, also he's doing this under direct visualization."  Whereas in the cath lab he says, "we're working on the outside with imaging equipment."  So Dr. Springer believes convergent decreases the risks of puncturing or ablating an area unintentionally.
Patients go home in two to three days and the results are immediate.
"I'm feeling really happy," Mayfield said. "May give me a few more years."
The team at Jewish has performed the convergent procedure on 14 patients since last October.  Dr. Slater says the success rate is around 80% for the most severe patients and much higher for patients that are experiencing intermittent Afib.
Copyright 2010 WAVE News. All rights reserved.