Karen Sypher reports to federal prison
Published: Apr. 6, 2011 at 8:26 PM EDT
|
Updated: Apr. 13, 2011 at 8:28 PM EDT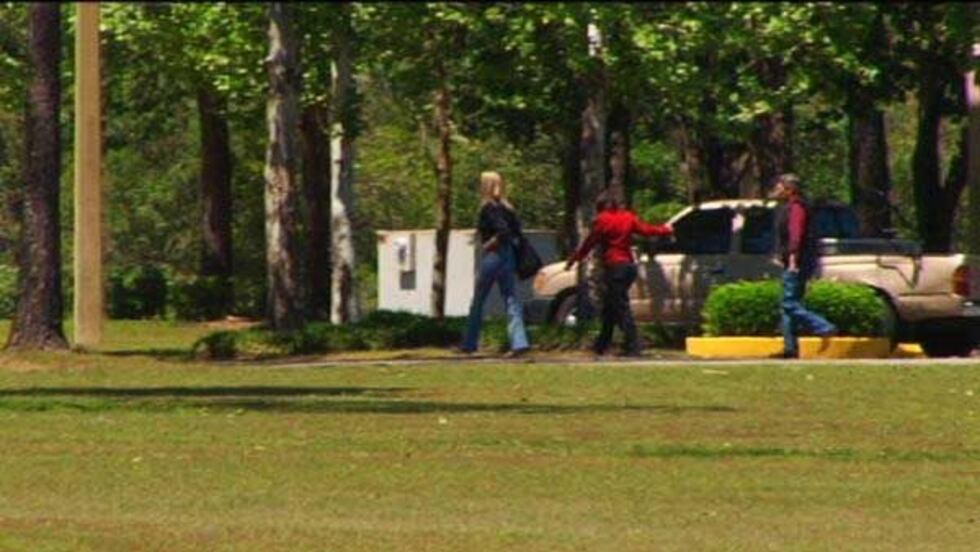 Posted by Charles Gazaway - email
LOUISVILLE, KY (WAVE) – It's a long road ahead for Karen Sypher who is now spending the first night of an 87 month sentence behind bars.
WAVE 3 was the only station in Florida as the 51-year-old Sypher turned herself in April 6 at a minimum security prison in the Florida panhandle.
Our cameras were rolling on this exclusive video as Sypher leisurely walked away from freedom and turned herself in at the Marianna Federal Prison Camp for Women. Sypher arrived early, about an hour before the 2 p.m. Central time (3 p.m. Eastern time). With her was a member of her legal team, Darlene Price, and Price's brother.
We spoke with James Faller, a member of Sypher's legal team, who says the intake personnel at the prison seemed sympathetic.
"They're trying to make it as easy as they can," said Faller, "and we had some discussions with Darlene and Karen about what we're getting ready to do to see if we can't secure her release."
In the minimum security prison, Faller said Sypher can wear makeup, keep one pair of earrings and a sweat suit. He also said there are team sports and crafts programs.
Faller says Sypher's thoughts are with her five children, especially her five-year-old Annabelle, who Faller said Sypher did not see before heading to Florida.
Sypher's legal team continues to appeal for a new trial.
Copyright 2011 WAVE News. All rights reserved.