AMBER Alert issued for stepbrother of murdered Louisville teen
Published: Jun. 16, 2011 at 10:53 PM EDT
|
Updated: Jun. 16, 2011 at 11:04 PM EDT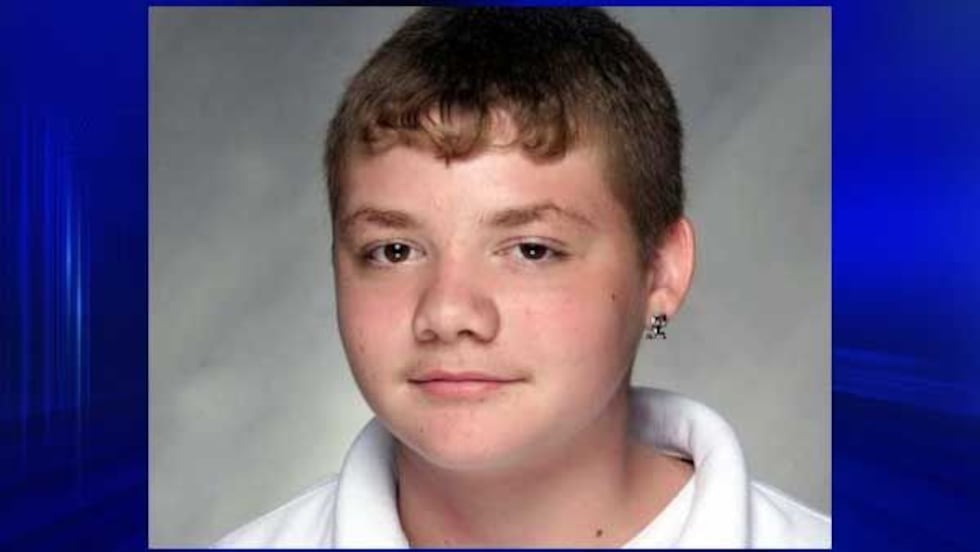 LOUISVILLE, KY (WAVE) - Kentucky State Police have issued an AMBER alert for a teenager believed to be with the stepfather of a murdered Louisville teen.
Police say 15-year old Joshua Young was last seen with Joshua Gouker Tuesday evening in the 1400 block of Algonquin Parkway.
Young is 5'5" tall, 125 pounds with a medium build.  He has blue eyes and blonde hair above the ears. He was last wearing black pants and black shoes.
Young is 14-year-old Trey Zwicker's older step brother.
Police say Gouker is Young's father, Trey's stepfather. He has tattoos on his face and on his arm. Gouker is 5'8" tall and 200 pounds.
Police do not know what kind of car the Gouker and Young may in, but police are investigating whether they may be headed to Michigan.
Gouker was supposed to show up for a change of plea hearing in Floyd County Thursday afternoon in a 2000 theft case but he was a no-show. The judge issued a bench warrant for Gouker. If Floyd County deputies find him, he'll be arrested.
Kentucky Probation and Parole officers also have a warrant on Gouker. They've entered him in a national database (NCIC) because they say he's taken off from parole officers. A spokeswoman for the Department of Corrections says when officers made a visit to Gouker's house this week, he wasn't there.
This is all at the end of the same week where Zwicker's mother, Amanda Campbell, told a judge she was afraid of Gouker because he is controlling and violent.  Campbell added he was a suspect in her son's murder.
Trey Zwicker's body was found behind Liberty High School last month. Police have not named any suspects in Trey's killing.
On Thursday, the Jefferson County Coroner's office released Zwicker's official cause of death, saying it was an assault in which he was beaten and stabbed. The weapon or weapons have not yet been determined but his death is being ruled a homicide.
Wednesday night, Trey's father, Terry Zwicker, said police have told him that at this point, everyone is still a suspect.
"I just want a name to put with the person I'm going to hate for the rest of my life," Terry Zwicker said. "I've said it a hundred times: it's not nice to hate but I won't, there's no way, I'll go out of this world with that person's name in my hate list--period."
Terry Zwicker added he had talked to his son about what was happening in the house he shared with Gouker, but Trey didn't say anything was wrong.
Copyright 2011 WAVE News. All rights reserved.