Couple accused from theft from murder victim's mom
Published: Jul. 7, 2011 at 12:18 AM EDT
|
Updated: Jul. 14, 2011 at 12:18 AM EDT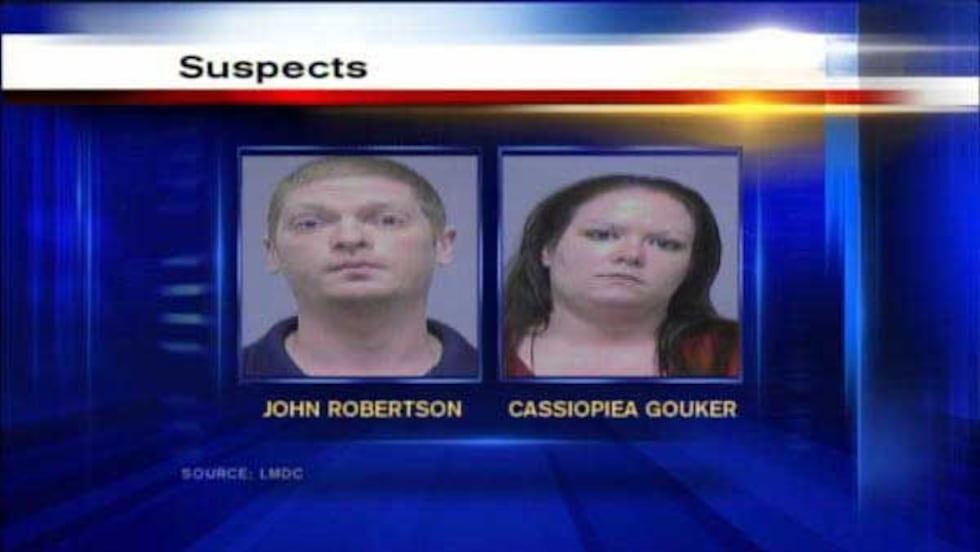 LOUISVILLE, KY (WAVE) - Two people are facing charges that they stole from the mother of a Louisville murder victim. John Robertson and Cassiopiea Gouker are charged with burglary and receiving stolen property.
Police say the pair broke into the garage of Amanda Campbell and stole a computer, wheelbarrow and other boxes.
Campbell is the mother of Trey Zwicker, the 14-year-old who was found murdered behind Liberty High School on Indiana Trail in May.
Police say Campbell is also married to Joshua Goucker. It is Gouker's son, 15-year-old Joshua Young, who is currently charged as a juvenile in the murder Zwicker.
Copyright 2011 WAVE News. All rights reserved.