Gun violence prompts movement for gun free zones
Published: Oct. 28, 2011 at 7:51 PM EDT
|
Updated: Nov. 23, 2011 at 3:25 AM EST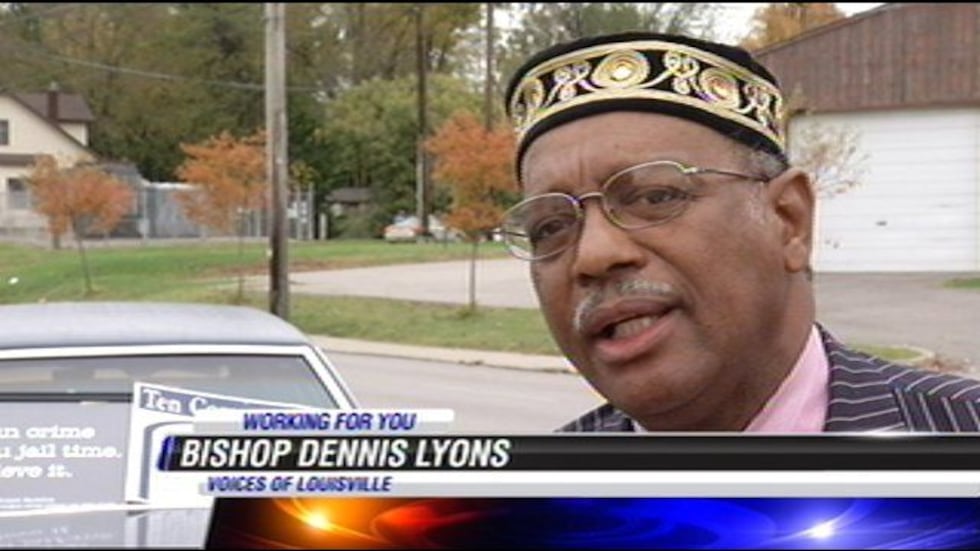 LOUISVILLE, KY (WAVE) - The recent string of violence around downtown Louisville, including guns being fired near a funeral home, is prompting that funeral home associates to make a change. Gun free zones.

Bishop Dennis Lyons says his funeral home is usually the place you can find the funerals for many of those who are shot to death here in Louisville. Now Lyons is afraid his funeral home and others around town are the target of gun violence themselves. He wants it to stop.

19-year-old Carlos Beamon's family was just trying to grieve when someone decided to open fire outside Lyons' funeral home. "We in the community are taking the initiative to say to our community there are some zones we will not tolerate gun violence."

He's calling them gun free zones. Lyons says they need to happen in several parts of the city, starting with those that should be sacred. "We have decided that there has to be a place in our community that people can feel safe and those places should be all over the west end, but especially at funerals, wakes, cemeteries churches and school zones."

He says the city need to get behind the idea too. "We want the judge and the prosecutors to begin to initiate tougher gun sentences on those who would have guns around these places."

Officials with the County Attorney's office say they are already committed to prosecuting gun crimes with their Project Backfire. It's a program that makes sure criminals who use guns get stiff penalties. They say they have prosecuted 373 cases in the last three months.

Lyons knows if everyone doesn't work together to speak up about it now, it's only a matter of time before the shooting happens again outside his doors.

Bishop Lyons says he's holding regular meetings for those in the community to come out and join the cause to end gun violence. They happen every Tuesday at 6:00 at Gospel Missionary Church.
Copyright 2011 WAVE News. All rights reserved.