Viewing area to open at Eggner's Ferry Bridge
Published: Feb. 2, 2012 at 8:26 PM EST
|
Updated: Feb. 9, 2012 at 8:26 PM EST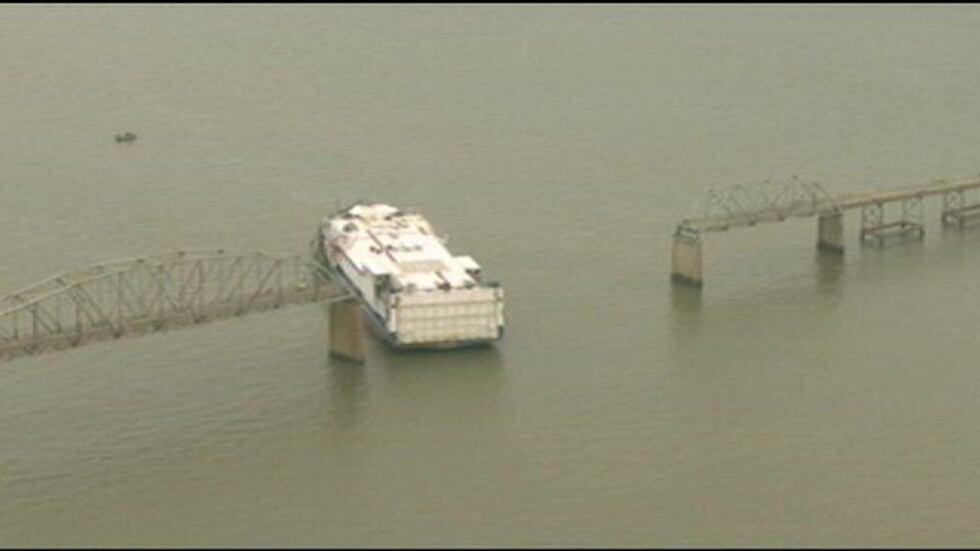 MARSHALL COUNTY, KY (WAVE) - Public curiosity has forced the state to open a viewing area for the collapsed Eggner's Ferry Bridge.

Officials will open Kentucky Highway 80 to traffic from 9 a.m. to 1 p.m. Saturday so curious onlookers can check out the collapsed bridge.  

Part of the Eggner's Ferry Bridge over the Tennessee River collapsed after it was hit Jan. 26 by the Delta Mariner, a cargo ship, after it attempted to pass under the bridge in the wrong channel.
Copyright 2012 WAVE News. All rights reserved.