Louisville amputee determined to return to work as paramedic
Published: Feb. 9, 2012 at 3:55 AM EST
|
Updated: Feb. 9, 2012 at 4:47 AM EST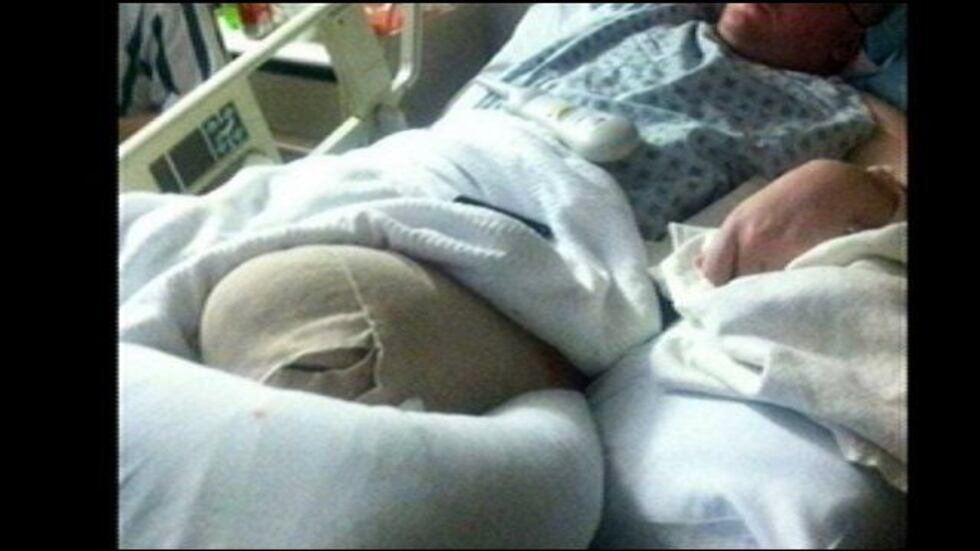 LOUISVILLE, KY (WAVE) – A Louisville Metro paramedic is determined to get back to work after his leg was amputated. It happened as the result of a tragic hiking accident.
"I love working there, I love working for the city," said Joe Riffe. "I love what I do and I want to be back there."
It's the adrenalin rush and the service of being a paramedic, Riffe misses the most. "That's where I want to be," said Riffe.
In May of last year, his life was put on hold. Riffe and a group of close friends went hiking at Tioga Falls in Hardin County. "While looking for that trail, I slipped and it pushed me out into the water," said Riffe.
He reached for anything he could. "I ended up grabbing onto a tree branch and it broke way and I just fell straight down," said Riffe. "I fell 110 feet."
Riffe knew his left leg was badly injured. While waiting for help, he made his own splint and crawled out of the water.
"I ended up dislocating my knee, had an open dislocation in my ankle, the artery behind the knee I ended up severing it, so I mean I'm lucky I didn't bleed to death," said Riffe.
After multiple surgeries and physical therapy, Riffe says he knew his leg would never be the same. In December, doctors gave him two options. 
"So I could try to fix your knee, but the knee will never be stable, you're always going to be in pain, or you can have an amputation, let medical science give you a new leg where you will be able to function and try to get back that way," said Riffe.
A life changing decision had to be made. Riffe says he knew the amputation was only answer if he wanted to try to go back to work as a paramedic someday.
"There's 53 people right now, that I know of working in the U.S. with above knee amputations as EMTs or paramedics, I'm trying to be the 54th," said Riffe.
Doctors removed more than half of Riffe's leg last month. He is now home adjusting to life on crutches as he waits to be fitted for a prosthetic.
"I lost the leg so I could go back to work, I could have kept my leg and went to a desk job somewhere, but that's not who I am and that's not what I want to do with my life," said Riffe.
It's still unclear if Riffe will get his job back at Louisville Metro EMS, where he has worked for six years. He says more than likely he will have to go through physical test. 
Dr. Neal Richmond, CEO and medical director of LMEMS released this statement: 
"What happened to Joe was a tragedy, but we couldn't be prouder of how he has handled this adversity. We're praying for a full and speedy recovery, and are hopeful he will be able to continue his career as a paramedic."
Copyright 2012 WAVE News. All rights reserved.