Stepfather of murdered teen indicted in his death
Published: Jul. 27, 2012 at 2:25 AM EDT
|
Updated: Sep. 10, 2012 at 4:08 AM EDT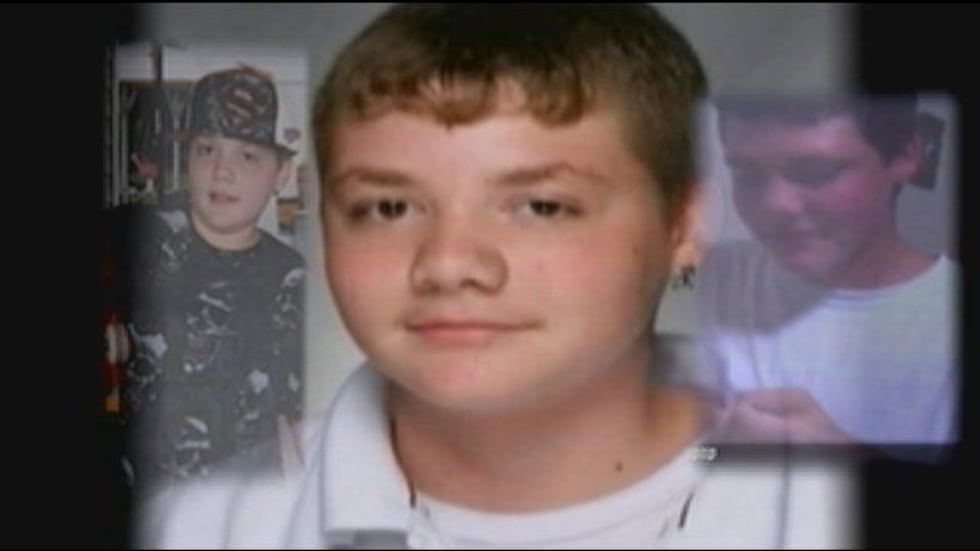 LOUISVILLE, KY (WAVE) – A Jefferson County grand jury has indicted the stepfather of a teen found murdered behind a high school in May 2011 in connection with his death.
Joshua Gouker was indicted on murder, possession, unlawful transaction with a minor, tampering, torture of a dog or cat and being a persistent felony offender in connection with the death of Trey Zwicker, 14.
Terry Zwicker, Trey's father, said he hasn't felt this good in a long time,  "All day long I've had a smile on my face," said Zwicker.
Zwicker said it's one more step towards closure. "I know I've got a long way to go," said Zwicker. "The grieving process is relentless and is just as powerful today as it is a year ago. I just learned to cope with it a little better."
Louisville Metro Police have always had their eye on Gouker in this case interviewing him multiple times. In the beginning, Gouker told detectives he had no idea what happened to Trey, after he was found beaten to death behind Liberty High School. Over time his story started to change. He then pointed the finger at his son, Joshua Young, 16, in a taped phone conversation with his girlfriend. 
Gouker: "He just hated him, he was just jealous of him, so he killed him."
Girlfriend: "That doesn't sound like Josh."
Gouker: "You won't imagine how he did it."
Girlfriend: "I thought I heard your mom say something about a bat but, I'm not sure."
Gouker: "Very, very brutal man."
Girlfriend: "Was it a bat?"
Gouker: "Yeah, wack after wack."
Gouker's mother, Ruby Jesse, has always said she doesn't believe her grandson committed the murder.
"Him being my son, I never thought I would stand up and accuse him of murder or anything like that," said Jesse. 
Now Louisville Metro Police said they believe Gouker played a role in the planning of Trey's murder, and Zwicker believes Gouker and Young were together at the time.
"I believe that the little boy looks at his dad as a hero," said Zwicker.
Zwicker wasn't able to be in the courtroom on Thursday. "Christopher 2X was there for me and he called me and said 'Terry they are going murder one.' I about jumped out of my moving truck," said Zwicker. "It was just like oh my God, yes."
Gouker is currently locked up in Floyd County on an unrelated charge. He is expected in court on Monday.