Gouker tells judge he alone killed stepson
Published: Aug. 20, 2012 at 1:45 PM EDT
|
Updated: Oct. 4, 2012 at 10:26 PM EDT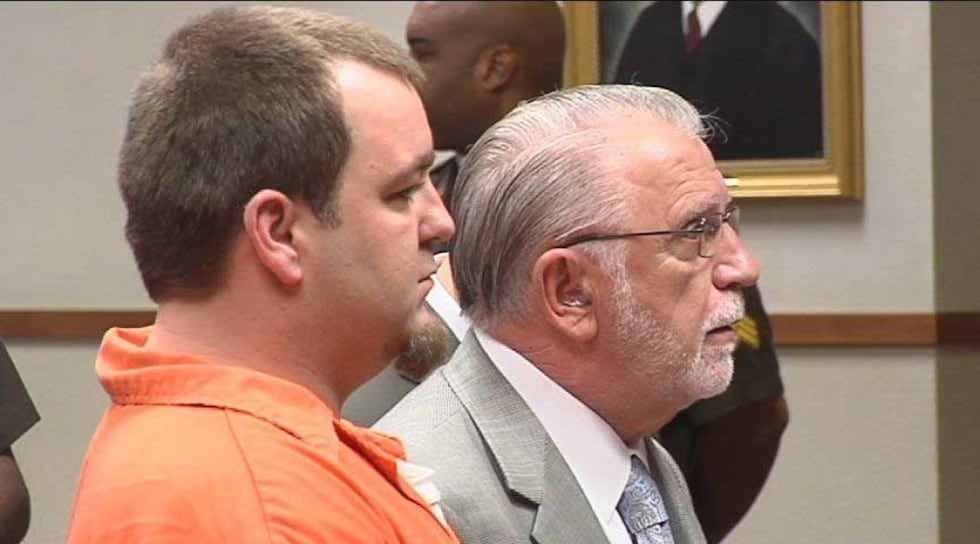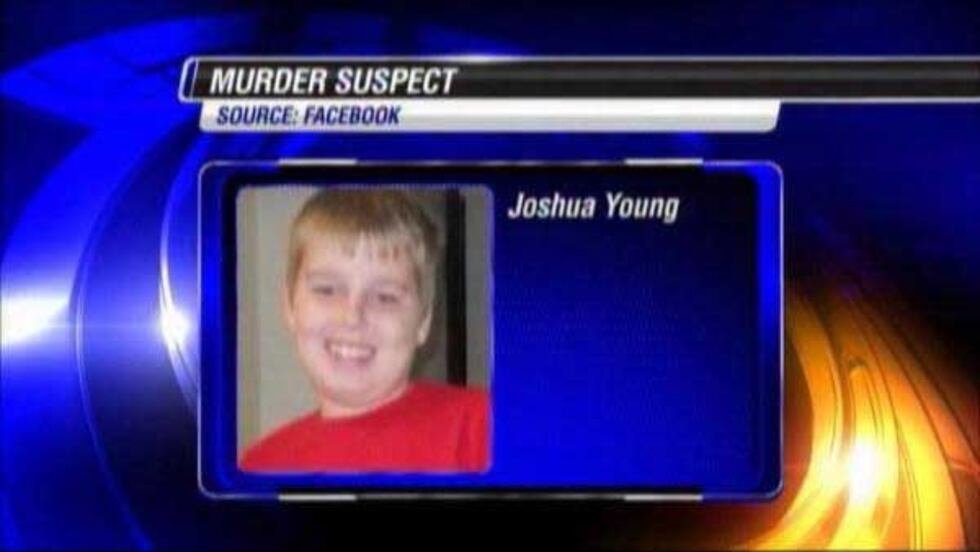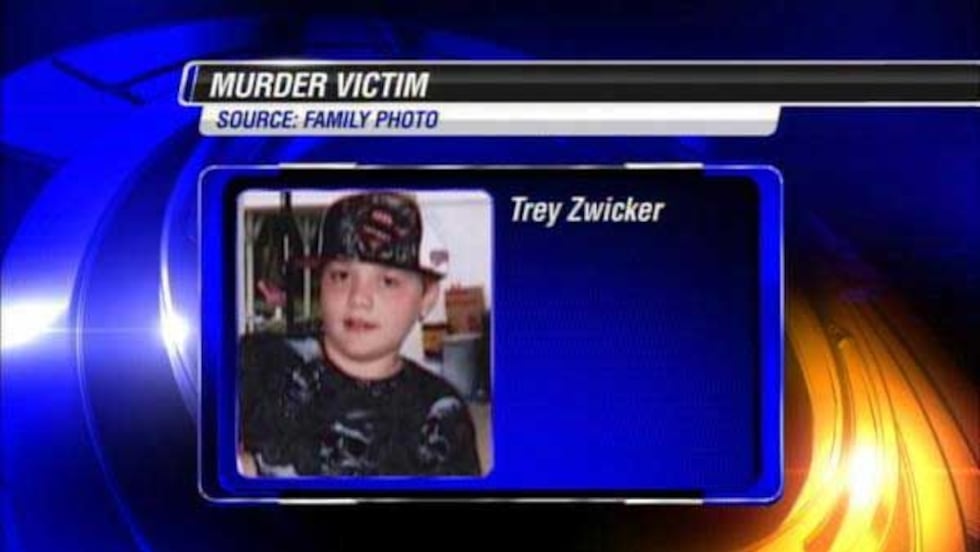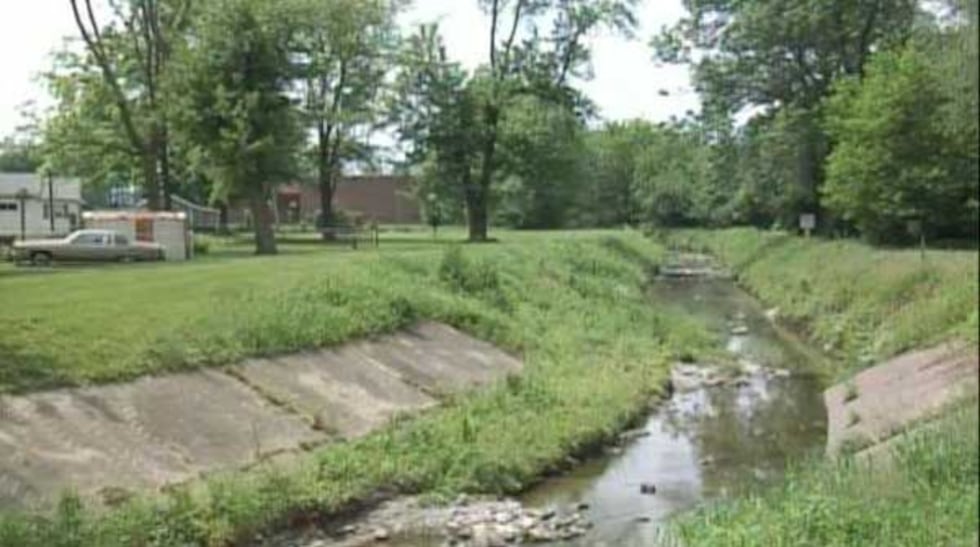 LOUISVILLE, KY (WAVE) - A Louisville man who is charged, along with his son, of murdering his teenage stepson has told a judge that he alone was responsible for the death of the boy.
Joshua Gouker, 33, was in a Jefferson County Circuit courtroom Monday morning for arraignment on a murder charge in the death of Trey Zwicker. His body was found on the morning May 11, 2011 in a field behind Liberty High School on Indian Trial. Gouker's son, Joshua Young, is also charged with murder in the death of Zwicker.
The outburst followed a jailhouse interview just a few days before Gouker's appearance. During the interview with representatives from Louisville Metro Public Defender's Office, Gouker talked about his plan to convince a jury he killed his stepson Trey Zwicker.
"That arraignment is where I'm going to f***in' light the fuse. I'm going to blow it right there. I'm going to look so bad they're going to feel sorry for Josh," Gouker said in an audio recording entered as evidence in Jefferson Circuit Court.
All along, police have said Young beat Zwicker to death with a bat. Gouker said he'll tell the jury he killed Zwicker to get back at Young's mother for having his baby aborted.
"Her killing my kid. And her kid getting killed. That's a good motive," Gouker is heard telling an attorney and social worker from the Public Defender's Office. Gouker's attorney had entered a not guilty plea on his client's behalf after which Gouker made his statement. Following the outburst, Gouker was ordered to be quiet by the judge, who reminded him that he had an attorney present.
The prosecutor said Gouker's admission will not change the course of the Commonwealth's case. "We're going to continue to go forward with the case. If he wants to continue to plead guilty that's his right but we will continue to prosecute based on the evidence we have," Asst. Commonwealth Attorney Elizabeth Jones Brown said.
WAVE 3 questioned Josh Young's attorney shortly after Gouker's arraignment. "I can't really comment. I don't want to comment," Chief Juvenile Public Defender Pete Schuler said.
In addition to murder, Gouker was indicted in July by a Jefferson County grand jury for possession of a handgun by a convicted felon, unlawful transaction with a minor, tampering, torture of a dog or cat and being a persistent felony offender in connection with Zwicker's death.
During the August 14 jailhouse interview, Gouker insisted Young wasn't involved. Josh had no idea what I was going to do. Josh wanted to go with me and Trey. And I wouldn't let him. He didn't like that. But Josh had no idea why. I just kept telling him I wanted to talk to Trey about something, ya know what I'm saying. Josh didn't know what was really going to happen.
That same grand jury re-indicted Joshua Young, Gouker's son and Zwicker's stepbrother. The Commonwealth Attorney's Office, the new indictment will allow Gouker and Young to be tried together.
Zwicker was a freshman at Seneca High School.
Trey Zwicker's father, Terry Zwicker, says Monday's outburst in the courtroom was just typical antics by Gouker.
"You've got all these conversations that are all being aired on the news," said Zwicker. "I mean you can hear him, 'I didn't do nothing, but I'm going to take this one on the chin'. I mean he knew those phone conversations were recorded."
While Zwicker says he's pleased that Gouker is admitting guilt, he hopes the core of the case isn't lost.
"It just feels right, the way it feels now," said Zwicker. "It feels like we are going to finally get somewhere."
What happened in court is exactly what Gouker's mother and Young's grandmother, Ruby Jessie, says she has believed all along to be the truth. She tells WAVE 3 by phone that she wants Young to be released and wants her son to get the help he needs.
Copyright 2012 WAVE News. All rights reserved.