Request made for separate trials in Louisville teen's murder
Published: Mar. 9, 2013 at 3:52 AM EST
|
Updated: Apr. 23, 2013 at 3:28 AM EDT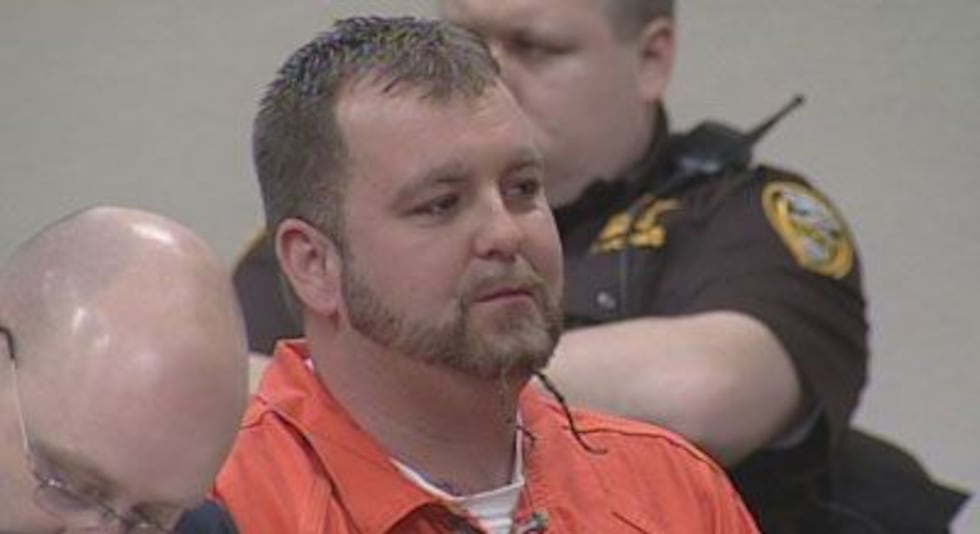 LOUISVILLE, KY (WAVE) - A request has been made by both defendants for separate trials in the grisly murder of a Louisville teen.
Josh Gouker and his son Josh Young are both accused of killing Gouker's 14-year old stepson Trey Zwicker with a baseball bat. Zwicker's body was found in May 2011 behind Liberty High School.
The trial is supposed to start April 15, but now Young's attorneys are telling the judge, the teen has the right to a fair trial. They contend he can't get one if he's tried with his father.
Young's attorneys say Gouker is a manipulator who has influenced witnesses. They are using Gouker's phone conversations from jail to try and prove their point.
"With all due respect to Mr. Gouker," said Young's attorney Pete Schuler to Circuit Judge Barry Willett, "he thinks he's smarter than everybody else."
Judge Willett is weighing the Gouker argument.
Schuler continued talking about Gouker, " He used violence and he used sex and he's used drugs to control people that are a lot weaker than he is."
Young's attorneys maintain it was Gouker who killed Trey Zwicker, but they claim Gouker is using his power over women in his life to get them to say it was "little Josh" who killed Zwicker.
Young's defense team played Gouker's 2011 jail phone conversations to some of the women in question.  Louisville Metro Police detectives were at the jail with Gouker when he called his friend Cassie.
Gouker: "Who killed Trey?"
Cassie: "What?"
Gouker: "The truth. Who Killed Trey?"
Cassie: "You did it, right?"
Gouker: "No, tell the truth. Who did it? This is Big Josh."
Cassie: "Uh-huh."
Gouker: "Tell the truth. Who killed Trey?"
Cassie: "You did, right? I don't know."
Young's attorneys contend Gouker committed the murder to hurt Zwicker's mother, and they claim Young had no motive to kill his stepbrother.  Schuler told the judge, "There's no physical evidence, no nothing. It just comes from people Mr. Gouker controls."
Gouker's attorney told the judge he also wants separate trials.
But prosecutors, who believe Gouker convinced his son to commit the murder and helped plan it, told the judge they're faced with manipulative defendants every day, and they don't believe it's enough reason for separate trials.
"The jury needs the full picture of what went on," said prosecutor Elizabeth Jones Brown, "and so the jury needs both defendants in front of them."
Gouker's attorney asked the judge to delay the trial, saying it's been tough to get time to meet with Gouker in prison.
The judge denied the request but said he would send a request so the prisoner can be available during off hours.
He should have a decision on separate trials by the next court hearing on March 22.
Copyright 2013 WAVE News. All rights reserved.