Red rocks Rupp as Cards pull off win #1
Published: Mar. 22, 2013 at 2:34 AM EDT
|
Updated: May. 6, 2013 at 2:34 AM EDT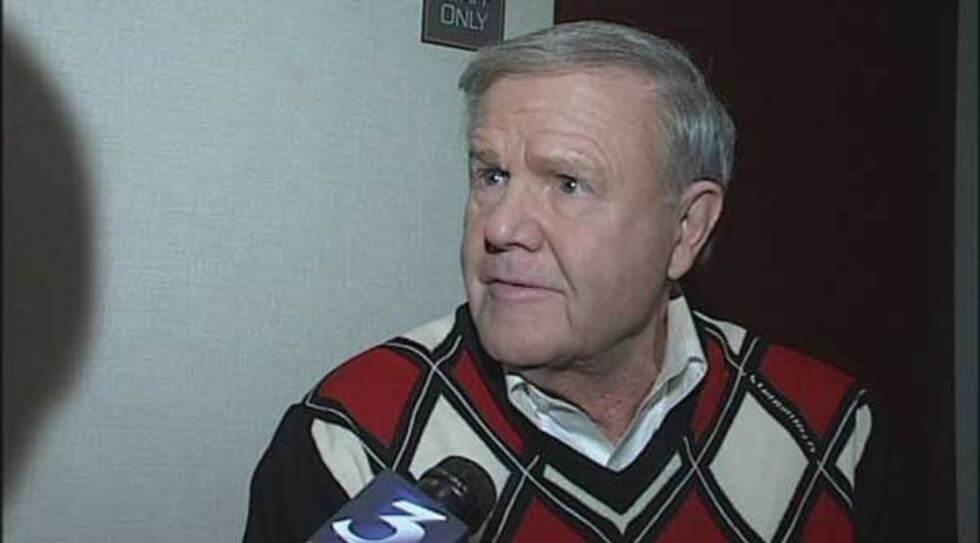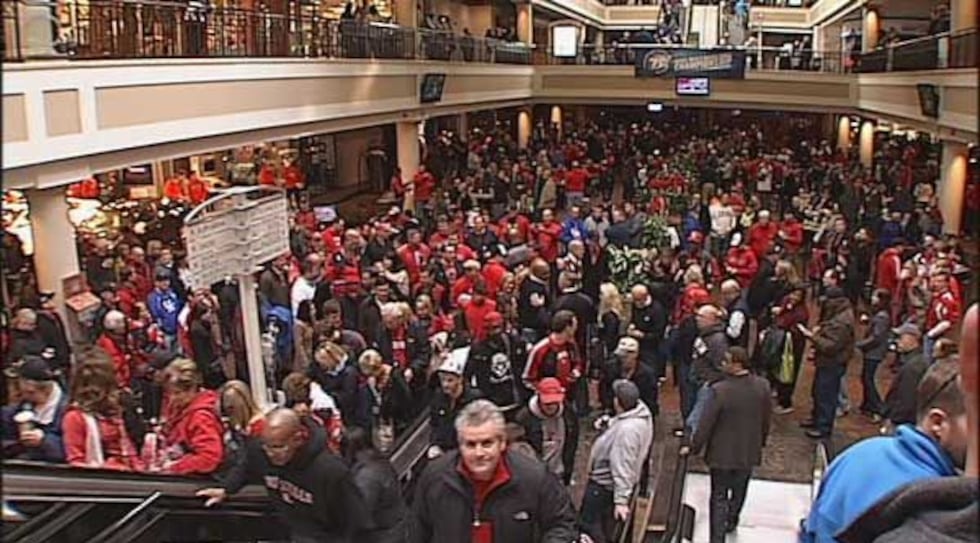 LEXINGTON, KY (WAVE) - It's a rare sight alright - Red rockin' Rupp Arena. Thousands of Cardinal faithful poured into the Lexington Civic Center for pre-game festivities Thursday afternoon.
Louisville fans being able to drive to the Cards first NCAA game is pleasing to the Top Card, University of Louisville President Dr. James Ramsey.
"So far, all I've seen is red," said Ramsey, "and we are so we're excited."
Another warm welcome for fans was being greeted at the alumni pep rally by two of the greatest Cards of all time - Hall of Fame Coach Denny Crum and Dr. Dunkenstein himself, Darrell Griffith. Both legends are big fans of this current group of number 1 seeded Cards.
"I love this year's team," Griffith said, "They've been consistent all year long and they've played great ball. They play great ball even when everybody isn't on the same page."
"I think they're playing as well as anyone and if they can just maintain that then they have a chance to win it," Crum said.
Fans are thrilled to be able to watch the Cards so close to home and they didn't mind playing at the home of the Cats.
"Red in blue country is just amazing," said Louisville fan Terri Webber, "we just can't wait to win."
Others fans like Nick Belker are already dreaming of the road ahead.
"I've got confirmation all the way through to the Final Four," said Belker about game tickets. "It's a win-win all the way."
Huge lines of red clad fans waited for the gates to open. They were determined not to be the first number 1 seed to lose to a number 16 seed.  Fans we found from Henderson, Kentucky hid their nerves well.
"I'm not worried," said Rex Minton about the first NCAA game. His friend chimed in laughing, "He was worried, he was nervous."
5-year-old Ayden Noland had nerves of steel about game one for his number one seeded Cards. He was ready cut down the tape to get in and he's ready to cut down some nets. When we asked him if the Cardinal birds were going to win, Ayden replied, "Yeah."
Young Ayden was right. Louisville coasted to 79-48 win over North Carolina A&T to crowds of cheering fans.
Copyright 2013 WAVE News. All rights reserved.