Health department worried about food truck sanitation, safety
Published: Jul. 11, 2013 at 8:03 PM EDT
|
Updated: Jul. 22, 2014 at 9:06 PM EDT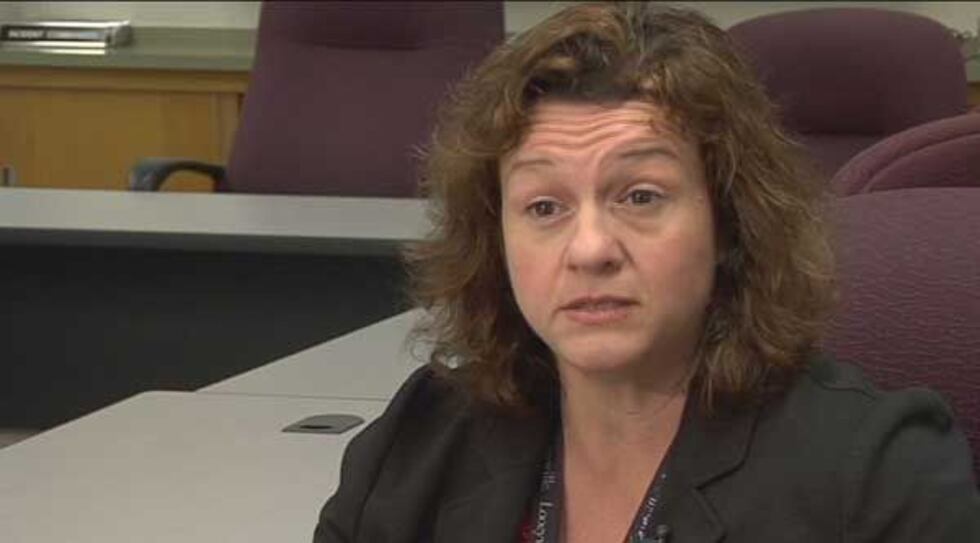 LOUISVILLE, KY (WAVE) - Food trucks have a loyal fan following here in Louisville. They're a quick, trendy way to eat and they have a diverse menu. But are these rolling restaurants, really all that clean?

Like any restaurant food trucks need the seal of approval from the Louisville Metro Department of Public Health and Wellness to serve you. They are all supposed to be following strict rules about sanitation. We discovered some food trucks where the laws aren't being followed. It's something Metro Health and Wellness called a serious risk to the health of customers.

They pull up on the side of the street hoping people like Aaron Williamson pull up a plate.

"Yeah I'm a newbie," Williamson said with a laugh as he held a hamburger from Get It On A Bun At Booty's, one 48 food trucks that opened in Louisville since 2012.

Williamson said he's trying food trucks because he's fed up with his downtown eating options.

"You get tired of the everyday fast food that's around here so you know to try something new," Williamson said.

There's been a flood of new food trucks in Louisville. According to records provided by Metro Health and Wellness, 20 of them have rolled out their menu in the first five months of 2013. Its inspections reveal trucks that were cited for food on the floor, dirty kitchens, cheese sauce at potentially hazardous temperatures, mislabeled toxic items and cooks without hair nets. But the biggest problem is one health inspectors are finding over and over again.

"We close them or cease the business for lack of running water more than anything else," said Connie Mendel, the chief health inspector.

Mendel said water is essential to keeping food clean from bacteria. In fact, food trucks can't be issued permits without having a system to wash, rinse and sanitize hands and utensils.

The Caveman Grill, a food stand on South 7th Street, uses a three tub cleaning system required by temporary, 14 day mobile food unit permits. It's one of the ways food trucks obtain permission to operate. By law, those temporary permits require the three tub cleaning system, but no running water. In the case of Caveman Grill, that meant an undercover reporter observing utensils sitting in stagnant, murky water, with flies circling a dirty table just feet from the owner. This, as the owner served up meat with utensils pulled from those very same tubs.

Food trucks permitted to operate year round require a more elaborate three sink system that is supposed to provide hot and cold running water right on board. It's a health code that is being ignored by some.
"But to have the whole triple sink set up, this is window dressing," said Rob Ross, owner of the French Indo Canada food truck.

Ross said he does have a sink to wash his hands. But Ross said his triple sink, designed to keep the utensils clean, isn't necessary because the utensils are always in use.

"No one around here uses the triple sink," Ross said referring to other food trucks around town. "They take it back to the commissary kitchen and do their dishes."

Ross went on to say, "It is a strange antiquated law."
In the eyes of Metro Health and Wellness the law is not strange or antiquated. After learning of Ross's comments, spokesman Dave Langdon said in an email "any operator who isn't following the three sink system is jeopardizing the health of his customers and is breaking the law."

In fact, inspection records show Ross's food truck has been cited by Metro Health and Wellness for water problems in the past. Langdon said if inspectors catch Ross, or anyone else, not using the three sink system they'll shut them down to protect the health and safety of the public.

So what does it all mean for customers? Metro Health and Wellness says "buyer beware."

"We feel you can operate safer from an actual building," Mendel said, adding she never eats off of food trucks over concerns about sanitation.

Mendel said Metro Health and Wellness is considering starting a food truck registration system so inspectors know where these food trucks are parked at all times. The Louisville Food Truck Association told me they take cleanliness very seriously and want food truck operators to follow the law.

Metro Health and Wellness said it doesn't have a record of a foodborne illness report associated with a permanent food truck. However, someone did get sick after eating at a temporary vendor during the Kentucky Derby, which is something Metro Health and Wellness does see from time to time.
For more information, click the following links:
To friend the WAVE 3 Troubleshooter on Facebook click here. To follow on Twitter click here.
Copyright 2013 WAVE News. All rights reserved.