Gouker sentenced to life in Zwicker murder
Published: Jul. 26, 2013 at 2:40 PM EDT
|
Updated: Sep. 9, 2013 at 2:56 PM EDT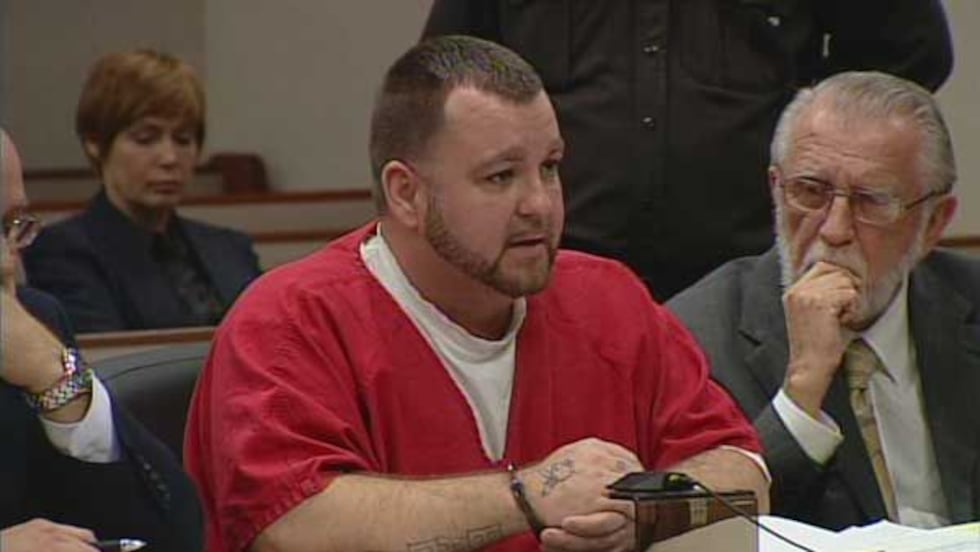 LOUISVILLE, KY (WAVE) - Josh Gouker was sentenced Friday to life in prison for the beating death of his 14-year-old stepson Trey Zwicker.

Gouker entered a guilty plea in May and at the time said his own son, Joshua Young, will beat the charges against him in the same case. Young still faces a murder charge and was in court for a hearing while Gouker was sentenced on Friday. Young's murder trial is set to begin at 10 a.m. Monday.
[RAW VIDEO: Gouker interview from prison]
While sentencing Gouker, Circuit Judge Barry Willett said he would give the confessed murderer even more time if he could.
Gouker said got mad in May 2011 when he noticed Zwicker had taken Gouker's cigarette lighter and eaten a plate of food left for Gouker.
Gouker said he "snapped" after he invited Zwicker to a creek behind Liberty High School near the intersection of Preston Highway and Indian Trail and the two smoked marijuana.
Zwicker's body was found behind the school on May 11, 2011.

Copyright 2013 WAVE News. All rights reserved.