Man admits killing neighbor hours before driving wife to hospital to deliver child
Published: Nov. 4, 2013 at 4:08 PM EST
|
Updated: Nov. 11, 2013 at 4:08 PM EST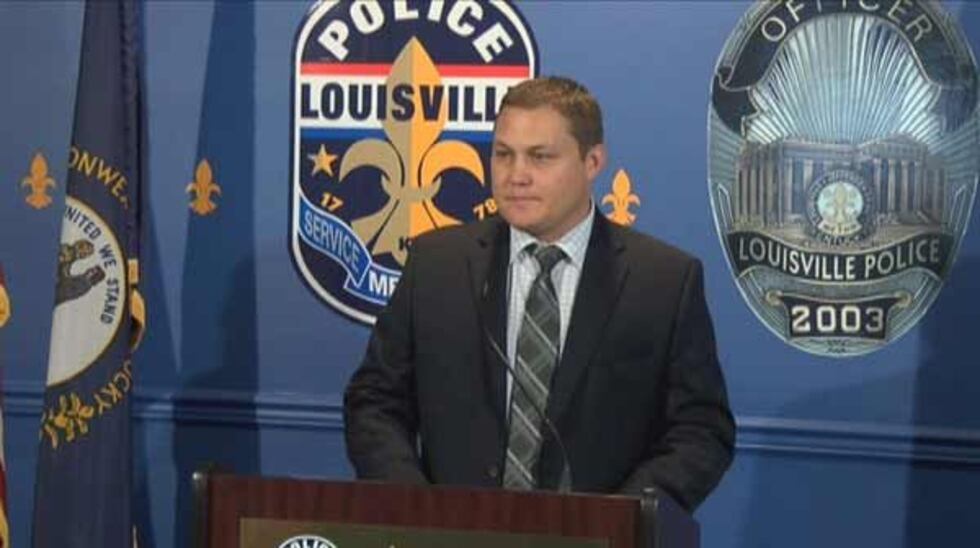 LOUISVILLE, KY (WAVE) – Hours after a woman was murdered in her home, a suspect in the case was identified and admitted to officers he committed the crime, according to police.
Michael Hayes, 32, was charged with murder, first degree robbery and tampering with physical evidence after admitting to police he killed someone at 665 Lindell Ave. in the Shawnee neighborhood of Louisville overnight between Saturday, November 2 and Sunday, November 3, according to an arrest report.
The report indicates he admitted to the crimes in a taped statement to police around 6 p.m. on Sunday. Police said he also told them he took property, including a firearm, from the victim's residence.
Hayes' address, as listed with the Louisville Metro Department of Corrections (LMDC), is 667 Lindell Ave., making him neighbors with the victim.
Lieutenant Todd Kessinger of the Louisville Metro Police Department Homicide Unit addressed the media Monday morning, saying the victim was a 23-year-old mother with three children.
According to Lt. Kessinger, Hayes' statement said he thought the victim had a large quantity of narcotics so he broke into her apartment with the intention to rob her. A fight ensued and he stabbed her to death before fleeing the apartment without finding any drugs, Hayes told police.
Her children were home sleeping at the time of murder and her 6-year-old daughter found her body Sunday morning around 8 a.m., Lt. Kessinger said.
The Jefferson County Coroner's Office identified the victim as Jovon Dawson, 23. According to the coroner, she was pronounced dead in her home around 8 a.m. Sunday morning and died of multiple sharp force injuries.
No funeral arrangements have been made at this time.
Lt. Kessinger also said after Hayes fled the apartment, he took his wife to the hospital where she delivered their baby Sunday afternoon. A few hours later, he was brought in for questioning and admitted to killing his neighbor.
Hayes was arraigned on his charges Monday, November 4 at 9 a.m. He is being held at LMDC on a $250,000 bond.
Copyright 2013 WAVE 3 News. All rights reserved.