Doritos smoothie could put grad student in national spotlight
Published: Nov. 30, 2013 at 2:12 AM EST
|
Updated: Jan. 14, 2014 at 2:21 AM EST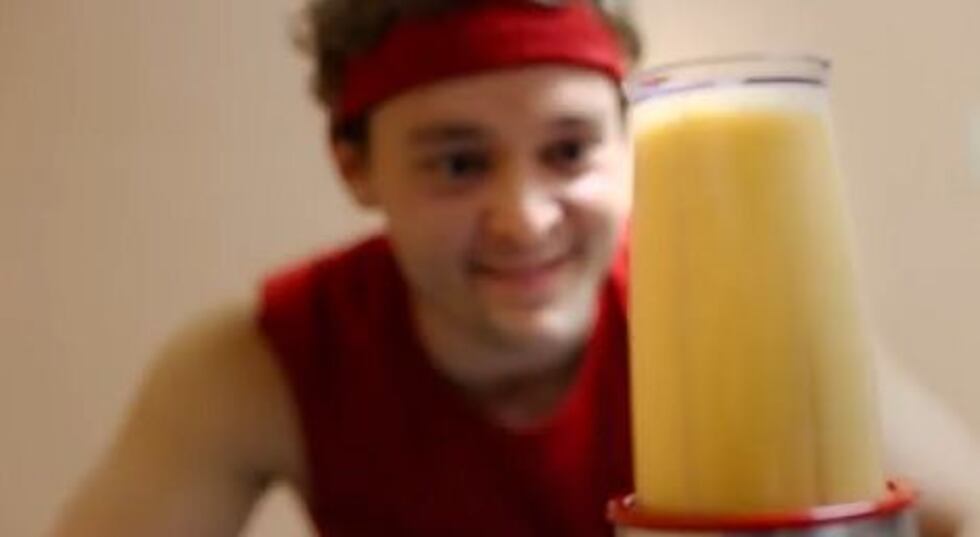 LOUISVILLE, KY (WAVE) - What do you get when you mix a gym rat and a bag of Doritos? A Northern Kentucky University graduate student ended up with a commercial.

Jordan Letsinger is hoping his creative concept will get him national attention by winning the Doritos Crash the Super Bowl VIII contest.
His commercial features a gym rat who makes smoothies using Doritos chips and uses the bags as weights to get in shape.
The film student said the character will be familiar. "I think the concept of this is really really funny and everybody has somebody like this in one way or another," said Letsinger. "Like this whether it's at a gym, walking down the street, they've seen a goofball like this."
In four days on YouTube, Letsinger's video got more than 4,500 hits.
To view all the commercials or learn more about the contest, click here.

Copyright 2013 WAVE 3 News. All rights reserved.