Deaf community saddened over 'mockery' of Mandela fake funeral interpreter
Published: Dec. 13, 2013 at 1:36 AM EST
|
Updated: Jan. 27, 2014 at 3:32 AM EST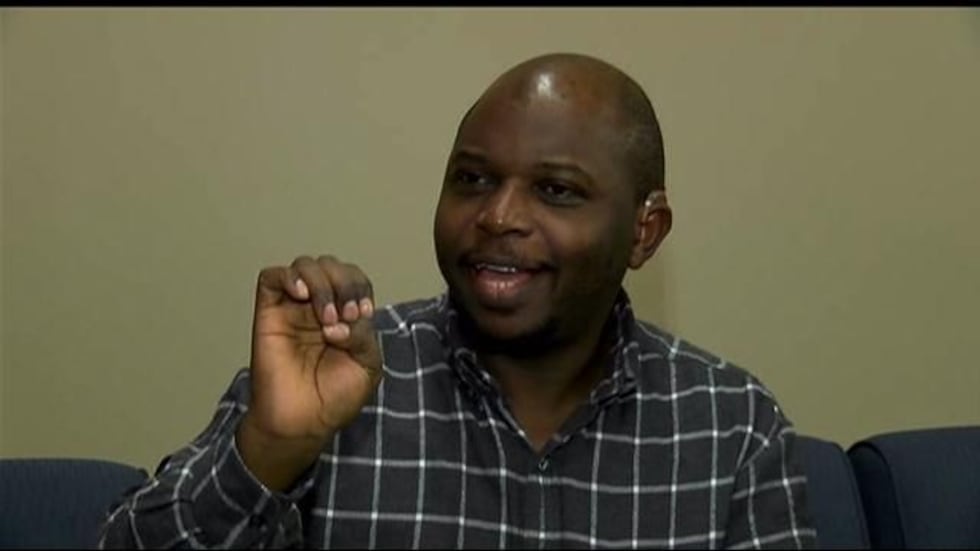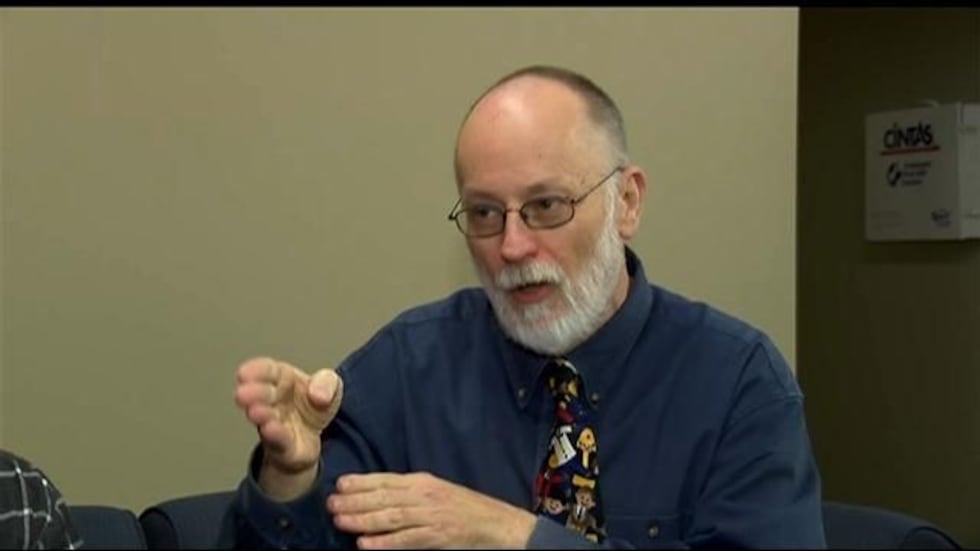 LOUISVILLE, KY (WAVE) – A man who allegedly used fake sign language during the memorial service for former South African President Nelson Mandela has sparked international outrage, including several people in Kentuckiana.
On Tuesday's service as people spoke about Mandela Thamsanqa Jantjie was supposed to use sign language to translate their words for the deaf community, but he was not.
With nearly 700,000 residents who have hearing disabilities in Kentucky the Kentucky Commission on the Deaf and Hard of Hearing call Jantjie's signing translation a "mockery."
Opeoluwa Sotonwa, the national Vice President of Black Deaf Advocates said, "This interpreter was an obvious fake."
Sotonwa, an African native who now lives in Kentucky said he knew right away Jantjie was a fake. "For us to not have the opportunity to see the funeral and not have access to his funeral, to have a fake interpreter up there was so bad for us," he said.
Virginia Moore hopes the behavior of one individual does not have lasting consequences for all. "We have fought for access, eye contact is very important," said Virginia Moore, the executive director of the Kentucky Commission on the Deaf and Hard of Hearing.
Moore, who served as an interpreter for WAVE 3 News on Thursday, has stood side-by-side with three presidents as an interpreter as well. She said since the incident in South Africa, the proximity of the speaker and the signer is being questioned.  "From now on, should you remove them and put them in a different place? Well that's going back 10 years," she said.
Louisville ASL Professor Tim Owens trains interpreters and said in Kentucky Jantjie's actions would be considered criminal. "There are a lot of individuals in this profession, they've got background, they've got training, they work, they get certified plus they show respect for deaf individuals," he said.
Sotonwa would like to see Jantjie suffer some consequences.  He says going forward, he would like Africa to require signers to be licensed and certified.  "It was an embarrassment for me and very sad," he said.
Jantjie has defended his signing by tell news agencies he was hallucinating and he saw angels during his interpretation
Copyright 2013 WAVE 3 News. All rights reserved.