Cookbook celebrates architect of Louisville's African-American neighborhoods
Published: Feb. 26, 2014 at 8:42 PM EST
|
Updated: Apr. 11, 2014 at 9:39 PM EDT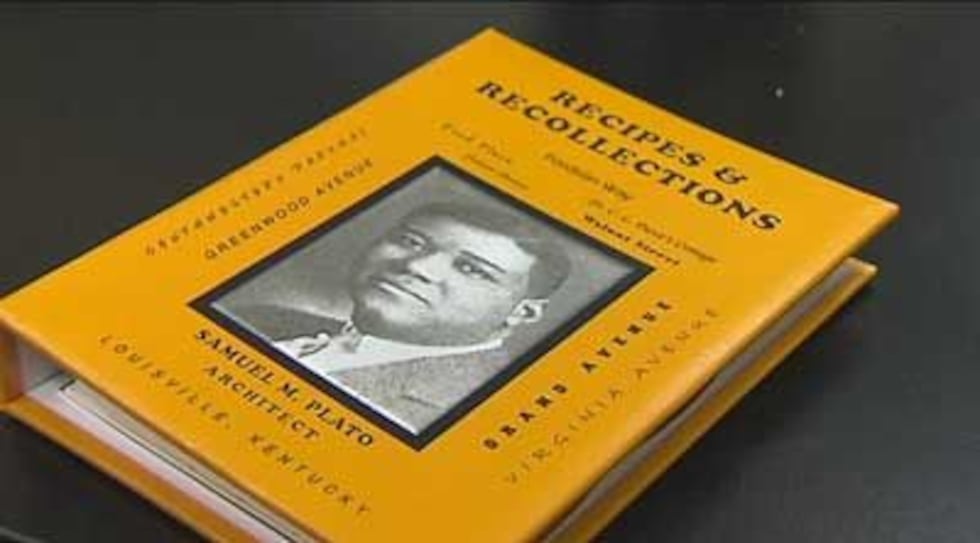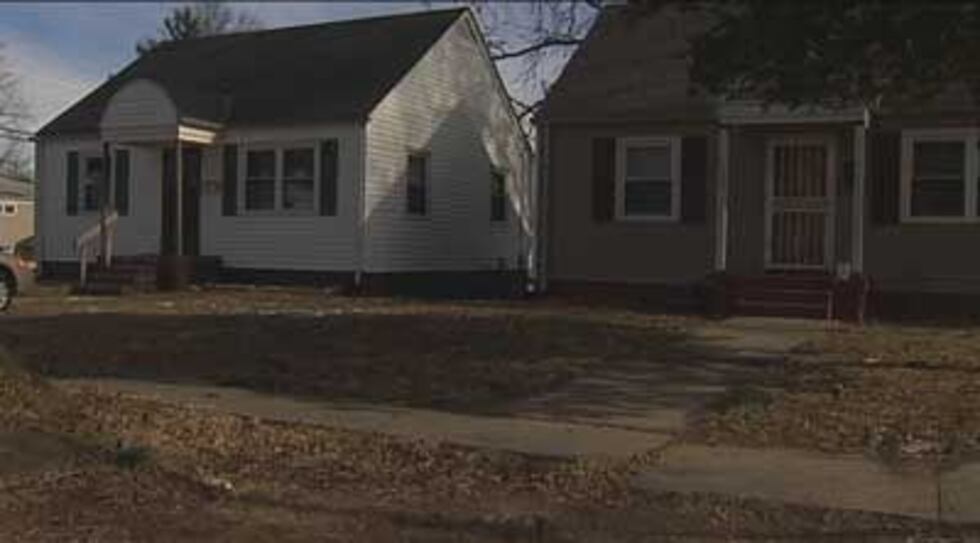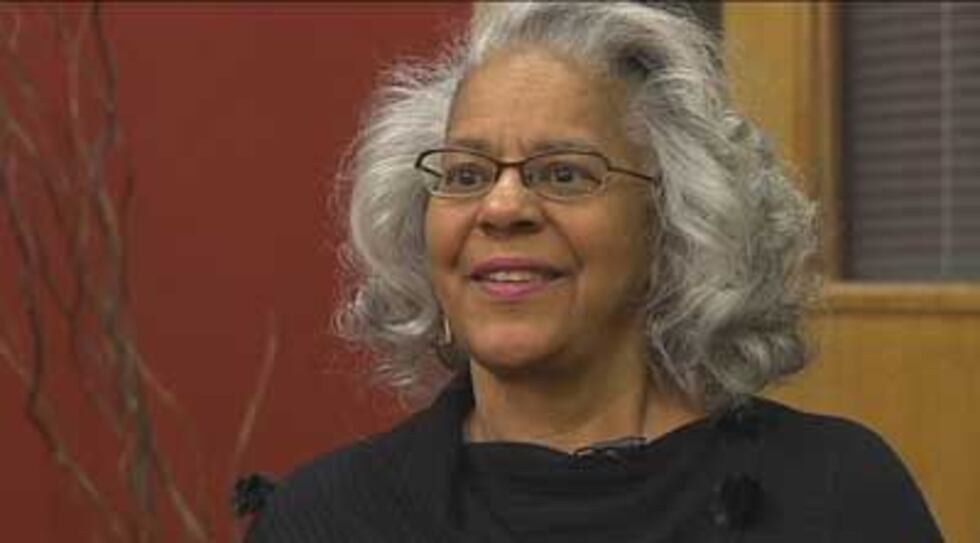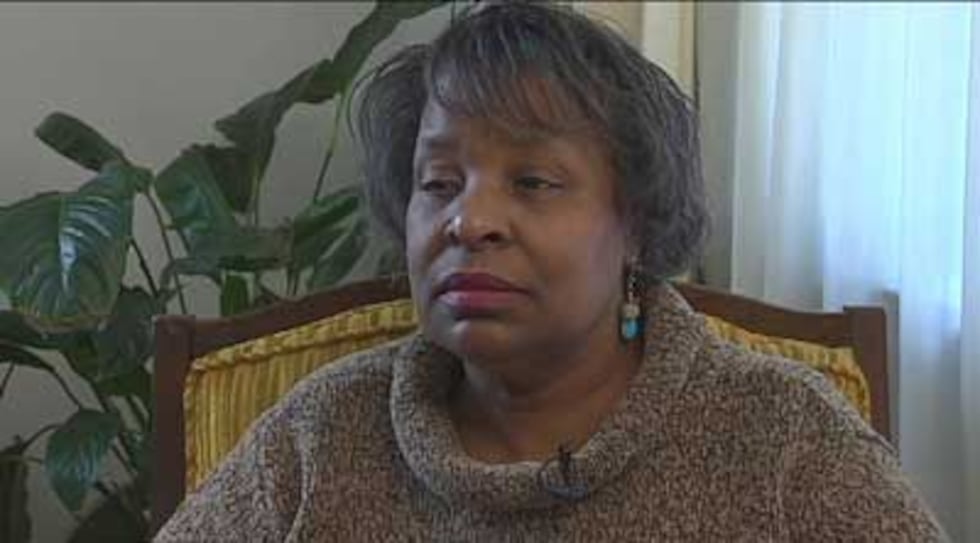 LOUISVILLE, KY (WAVE) - It is a book, a cookbook that starts with an important introduction from the governor of Kentucky. 

"You have truly taken on an inspiring task in honoring a pioneer who not only made his mark in Louisville but also achieved national recognition as a prominent African-American architect," writes Governor Steve Beshear. 

Why would a cookbook feature an African-American architect?
"It's a recipe book plus a history lesson....plus a history lesson," co-author Leborah Goodwin decides as she shakes her head.

Recipes and Recollections

is certainly food for thought.
"If we don't tell it, it's lost,' said Goodwin. 
"It" is the history of Goodwin's family, the stories of her neighbors, the food they shared and the dreams of an African-American architect who made gaining a piece of the American dream possible for 88 African-American families. Reading the narratives from the families featured in the book is food for the soul as readers realize the importance of a simple recipe or meal shared by family.
"It was African-Americans getting a piece of the American dream," explained Plato Terrace resident Judith Owens-Lalude. "The black family comes around food. It's like the glue in us, and it dissolves all disputes."
Recipes and Recollections is also just good ole soul food between all the pages of history and love. It is a cookbook that holds 200 family recipes and letters, stories and treasures that came out of the kitchens and homes of some of a few of Louisville's historic African-American neighborhoods.
"We were truly family," Owens-Lalude shared. "The yards had no beginning or no end. I don't remember any locks on the door. We were in and out of the houses like they all belong to us. The parents seem to all belong to us."
Owens-Lalude grew up on Plato Terrace with her sister Janice during a very simple time filled with complex issues. The civil rights law of 1966 had not yet been passed when Owens-Lalude and her sister lived on Plato Terrace. African-American's buying their own homes was more of a nightmare because of discrimination and the lack of laws to support their dreams until Samuel Plato stepped into the picture and into his own architecture business.
"All the kids on the street knew about Mr. Plato," smiled Goodwin. "He was a brave individual. He was a smart individual."
Samuel M. Plato wanted to open doors for African-Americans and wanted them first to have their own door to open. He was an African-American architect and builder educated in 1902 at State University, which is now Simmons College in Louisville. Plato was the architect and builder of homes for African-Americans on Winrose Way, Grand Avenue, Plato Terrace, Sunset Avenue, Southwestern Parkway and Greenwood Avenue. He began with 88 houses in the Westover Court area better known as Chickasaw. All the homes were built in the early 1950s.
"It was just amazing what he did and the things that would come up against him at that time, but he did it anyway." said Goodwin.
Co-authors Leborah Goodwin and Jannene Winstead considered Plato a great example as they struggled through what they called a labor of love as they collected the recipes, pictures, stories, letters and permission of use for all the pictures from the past. The project hit dozens of snags.
"It took us seven long years to get this thing off the ground," Winstead said with a huff.
"We knew we were raised not to quit, to keep going," Goodwin said, "so that's what we did until we finished."
Every contributor to this labor of history, love and family were raised in the homes that Plato built.
Goodwin and Winstead hope to share the history of this great African-American architect, along with the stories from residents of Westover, to anyone who will listen. Who else will tell about the first African-American to get a contract to build a post office and to leave behind hundreds of buildings with eight of them now on the national historic registry? Goodwin also hopes as people from Louisville pass through the streets of their neighborhood, it will bring thoughts of pride and not fear or concern.
Goodwin explained what she hopes to hear after people pick up her book, "I've always seen those houses, but I didn't know who built them."
Owens-Lalude smiled as she thought of the past, but stressed, "We're not sitting down at the kitchen table to exchange info and ideas. It's a tremendous loss."
"Hold on to it and pass it on to the next generation," Goodwin pleaded.
Recipes and Recollections can be purchased at the following locations:
Work the Metal
1201 Story Avenue
Louisville, KY 40206

Carmichael's Bookstore
1295 Bardstown Road
Louisville, KY 40204

Carmichael's Bookstore
2720 Frankfort Avenue
Louisville, KY 40206