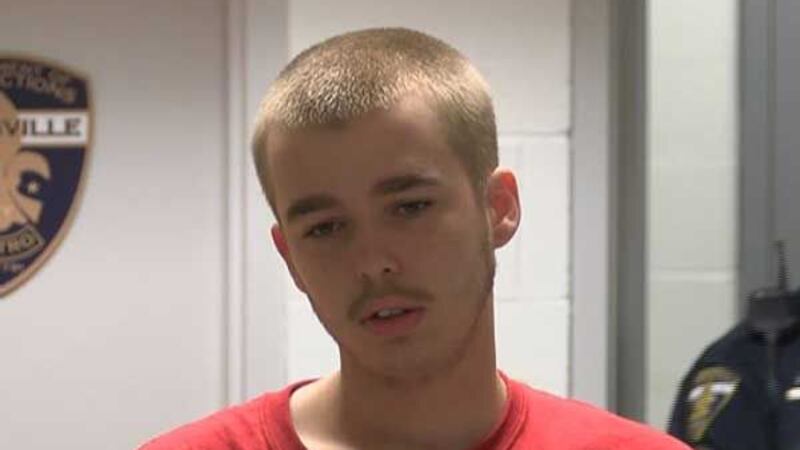 Published: Apr. 21, 2014 at 5:59 PM EDT
|
Updated: Apr. 28, 2014 at 5:59 PM EDT
LOUISVILLE, KY (WAVE) – The Louisville man acquitted in the murder of his stepbrother has appeared before a judge after his weekend arrest.
Joshua E. Young, 18, was arrested on April 19 for an assault on his live-in girlfriend. The arrest report says Young grabbed the woman, also 18, by the arm and left bruises. It goes on to states Young threw her around the bathroom, punched her in the stomach causing her to throw up and started to choke her while placing a pillow over her face.
Due to the seriousness of the charges Judge Annette Karem raised Young's bond from $1,000 to $10,000 full cash and ordered him to have no contact with his girlfriend. His next court date was set for May 1 and Karen ordered that a public defender be appointed for Young.
On August 9, 2013, a jury acquitted Young in the May 2011 murder of Trey Zwicker, 14. Young's father, Joshua Gouker, testified during his son's trial that he was the one who killed Zwicker with a baseball bat in a field near Liberty High school on Indian Trail. Gouker is serving life in prison.
Copyright 2014 WAVE 3 News. All rights reserved.