Tragic tale haunts the 'Lady of the Stairs'
Published: May. 12, 2014 at 11:20 PM EDT
|
Updated: Jun. 26, 2014 at 9:03 PM EDT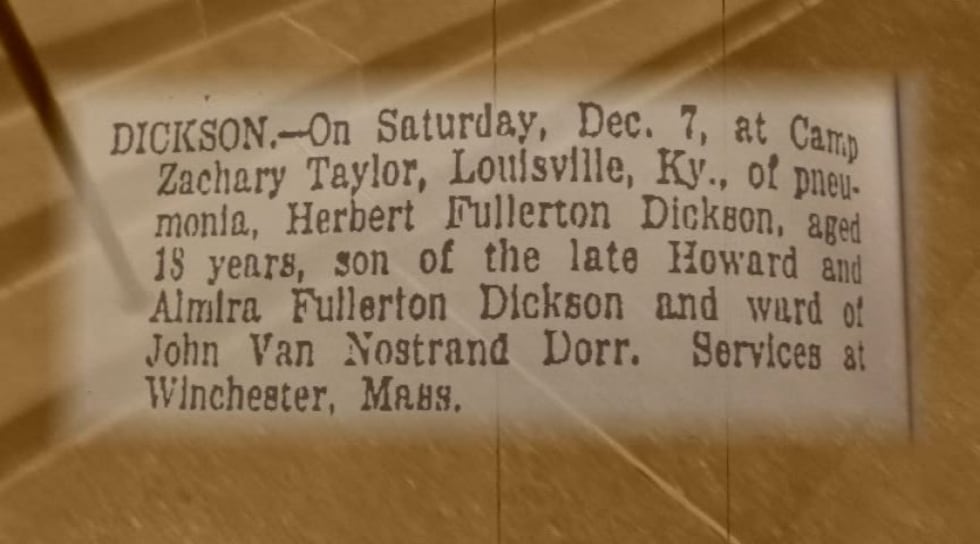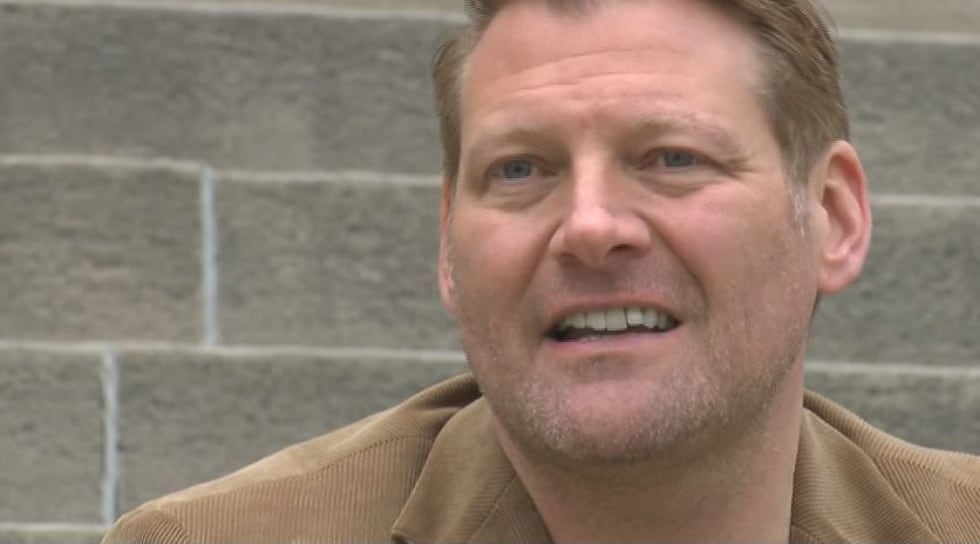 LOUISVILLE, KY (WAVE) – A tragic female spirit haunts the steps of First Church of Christ Scientist, according to some in Old Louisville. Those who tell the story call her the "Lady of the Stairs."
"It seems this actually was a local woman," David Dominé said with some heartache.
She may have existed, but does the distressed and weeping ghost of this local woman?
Dominé explained the origin of the tale, "The Lady of the Stairs is a beautiful statuesque young woman 18 or 19 years of age who is seen pacing back and forth through these columns up here."
According to documents of that time she is believed to be a member of the Gathright family. The Gathrights were a very prominent family in the early 1900s. Locals have nicknamed the woman at the church Ms. G, for Gathright, or The Lady of the Stairs because she is seen pacing between a row of twelve monolithic columns towering along the front entrance of the church.
"People who have seen her always report the same thing. They say she's always crying and upset about something," Dominé said.
Coming from a prominent, wealthy family Ms. G had everything she could ever need but it's what she wanted and did not get that may be the cause her eternal tears. This tale is as old and familiar as Romeo and Juliet.
Dominé explained, "Her parents were trying to keep her away from a young man she had fallen in love with and hoped to marry. They had picked out a more suitable match for their daughter, a wealthier man, but she didn't want to marry this man. She insisted on marrying this soldier she fell in love with."
According to Dominé sources identified the soldier as Hebert Fullerton Dickson who was stationed at Camp Zachary Taylor.  Dickson was away in the Great War, but he survived and returned to Kentucky.
"So they would meet on the steps of this church on the sly and after several months they hatched a plan to elope," said Dominé.
The couple hatched a plan to marry in the beautiful neoclassical church on Third Street once called Louisville's Millionaire's row.
Dominé then explained where fate took its painful twist, "But the night they were going to elope something happened and the young man never showed up."
It is believed the young Gaithright heir was left waiting for her fiancé. She spent the evening pacing between the brass torchieres that flank that stairs leading up to the doors of the church. She considered herself a jilted bride. She never found out what tragedy threw her life into despair.
"He was one of 800 soldiers that died at Camp Zachary Taylor," revealed Dominé.
The death certificate Dominé discovered records his passing on Saturday, Dec. 7 at Camp Zachary Taylor, Louisville, Kentucky. He died of pneumonia at age 18.
The greatest tragedy, "Word never got back to Ms. G about what happened that night she waited and waited," explained Dominé.
The young heiress was willing to secretly wed her love with the chance of giving up her family and her wealth but instead she stood on the stairs believing the love of her life gave her up to leave her waiting and alone.
Dominé brought the story to its disastrous close, "Went home chilled to the bone and she thought she had been jilted. The sad thing, the next day she contracted the flu and died as well. So they think that her ghost haunts this place waiting for the young man to come take her away."
To learn more about the Lady of the Stairs visit the America's Most Haunted Neighborhood page on facebook by clicking here.
On October 17, 18 and 19 the 10th annual Victorian Ghost Walk will take place in Old Louisville. Tours will leave from the Old Louisville Information Center in Central Park  and will take place every 15 minutes from 7 to 9 p.m. For more information, click here or call the Old Louisville Information Center at (502) 635-5244.
Copyright 2014 WAVE 3 News. All rights reserved.