Kentuckiana's Monsters, Myths and Legends - Sleepy Hollow Road
Published: Jul. 31, 2014 at 4:00 AM EDT
|
Updated: Sep. 14, 2014 at 4:00 AM EDT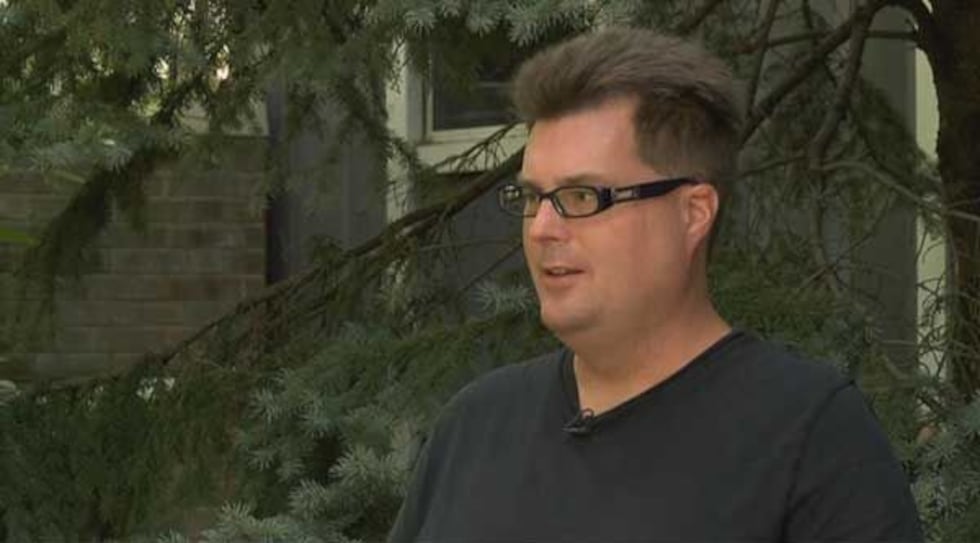 LOUISVILLE, KY (WAVE) - The world may know Kentuckiana for its rolling green horse pastures and world renowned bourbon, but for those who know where to look can get their fill of ghost stories and haunted places. There are a few stories and urban legends attached to our last area.
"Most of the myths in the Kentuckiana area have one story," explains Rod Whitenack, senior editor for
. "There might be variations of the story but this one has four completely different stories."
[
]
Sleepy Hollow Road is located near the eastern edge of the boarder of Jefferson and Oldham counties in Kentucky. Whitenack laughs as he thinks about the name of the road.

"I think anytime you name a road after a Washington Irving story that's a classic ghost story there's gonna be stories that crop up about the place," said Whitenack.
[SLIDESHOW: Secrets of Whispers Estate]

There are no stories of the headless horseman on this foreboding road but the tale is just as chilling. Whitenack gives a vivid description.

"It's a stretch of road that has trees on both sides," said Whitenack. "It's kind of uncomfortable. It makes it feel like they're encroaching on your car."
[PREVIOUS STORY: Men say they have evidence of Bigfoot in the Bluegrass]

It is winding two lane blacktop road with a tree line that becomes a menacing canopy in many places.

"If the full moon is out there's shadows cast across the road. It's a very uncomfortable place," Whitenack goes on to explain.

Imagine the feeling on the desolate road if you found you were being followed. Our legend of Sleepy Hollow Road begins there.

"Basically someone is driving down the road. Lights behind them and they say 'someone's following me,'" said Whitenack. "It makes them have to go faster and faster. Then the car pulls out in front them and they find out it's a hearse that's been following them."

This tale often ends with the car being followed running off the road down a drop over 30 feet in some places. Cry Baby Bridge is another stop on this long stretch of road.

"This is from pioneer times," Whitenack stresses. "This story goes back a long, long way."

The tale stands the test of time as it is still told today. You still hear the screams and cries of the helpless victims today.

"Supposedly women that had unwanted children or maybe malformed children they'd take down to the creek by this bridge and throw them in the water. You can still on a full moon night hear the cries of the babies as they've been dropped in the water to drown," says Whitenack.

The old fashioned bridge that once stood there is now replaced with concrete and steel but some say nothing will take away the pain of the doomed mothers and their tiny victims. If you have plans to drive this road of many horrors don't plan on doing anything else. A time portal or a true twilight zone is reported on this haunted Prospect road.

Whitenack explains, "You're driving down the road. You come out. You look at your watch and two hours have passed and you thought you'd only been there a couple of minutes."

Three hair-raising tales followed by the last and the lesser known of the stories of Sleepy Hollow. It has been named Devils Point. Rumors began in the late 70's that an area in the woods along the road was the site of satanic rituals.

"Supposedly there was a cult that took up right around that area and did horrible things that I can't even talk about on TV," said Whitenack shaking his head.

This final Sleepy Hollow's legend has been broadcast over and over again through the years by high school kids looking to spook and be spooked by the paranormal.

"High school kids make up some pretty graphic stories," as Whitenack remembers from his teen years and they tales they told of Sleepy Hollow.

There are many spooky sites across the world however Sleepy Hollow Road may have more Urban Legends in one place than maybe any other locality in the world.

"That's four for one stretch or road," brags Whitenack.

Copyright 2014 WAVE 3 News. All rights reserved.