Kentucky State University's mobile kitchen serves healthy meals in Louisville
Published: Oct. 23, 2014 at 8:47 PM EDT
|
Updated: Dec. 7, 2014 at 10:29 PM EST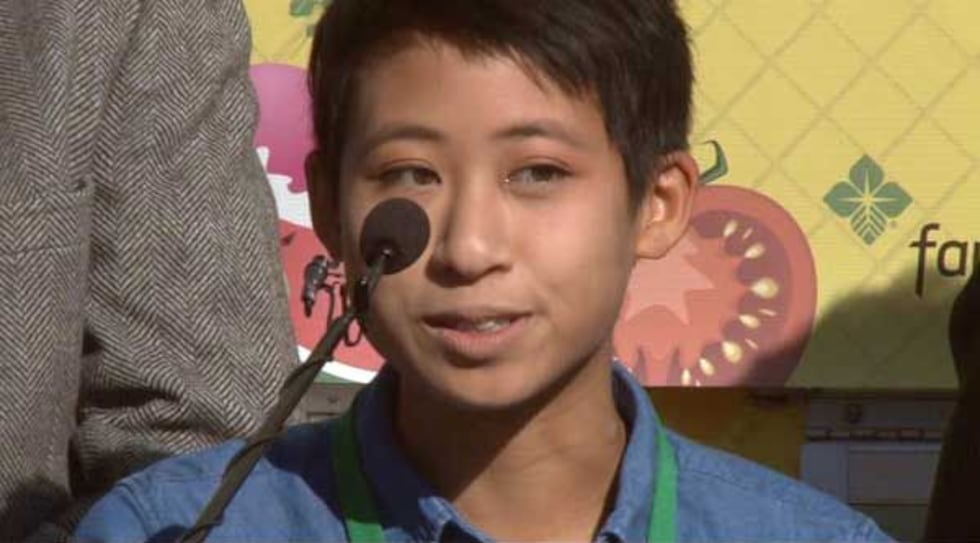 LOUISVILLE, KY (WAVE) - After gaining national attention for giving up $90,000 of his salary in order to pay more to low-wage employees at Kentucky State University, interim President Raymond Burse gave up his time Thursday in an effort to improve access to healthy eating and cooking in Louisville.
"Some people call them food deserts," said Louisville Mayor Greg Fischer. "Other people call them food swamps because there's a lot of food available. It's just not healthy food."
Mayor Fischer, members of Youth Build and Farm Credit Mid-America, teamed up with Burse to help connect residents of Smoketown's revitalized Sheppard Square to healthy food and healthy cooking techniques.
"This project is one of the ways that we're creating a healthier city," said Mayor Fischer. "I'm excited to join with a great team of collaborators to officially unveil a mobile resource for brining fresh foods to residents of the Smoketown neighborhood and it is dubbed in honor of KSU and the good work they're doing, the Thorobred Nutrition Kitchen."
"We can impact health and nutrition in this community and that's what I'm looking forward to," said Burse.
Burse, who is no stranger to addressing community needs, garnered national attention this past August when he offered up $90,000 of his salary to better pay the university's lowest paid employees.
"That money didn't go without strings attached," said Burse. "What I'm expecting from those individuals is a recommitment to Kentucky State."
It's not the only challenge Burse, who formerly served as KSU president from 1982 to 1989, currently tackled. A hefty budget deficit, enrollment and graduation rates are all in need of work at the university.
"We're about $6 million in the whole," said Burse. "We're down significantly in enrollment for this fall term. So, we've got to increase our enrollment which means we've got to get more students out of Jefferson County coming to Kentucky State and we're going to be working on that."
They are challenges Burse said could be overcome through targeted efforts including partnerships for KSU and the 24-foot mobile Thorobred Nutrition Kitchen for Louisville's healthy food accessibility needs.
"We wanted a way to bring them closer into the city and then also spread some love," said Mayor Fischer.
"It's great to have the support from local farmers," said Mai Nguyen, Youth Build Louisville project leader.
"I commend you for the efforts here that the community has embraced," said Mary Courtney of Farm Credit Mid-America.
"It's all about public service," said Burse.
Whether his term is renewed or not, Burse said he will continue to support the Thorobred Nutrition Kitchen in Louisville.
To learn more about the Thorobred Nutrition Kitchen, click here. http://thethorobredconnect.blogspot.com/2014/10/thorobred-nutrition-kitchen.html#!/2014/10/thorobred-nutrition-kitchen.html
Copyright 2014 WAVE 3 News. All rights reserved.