NCAA athletes begin competition in Louisville
Published: Dec. 5, 2014 at 3:42 AM EST
|
Updated: Jan. 19, 2015 at 3:42 AM EST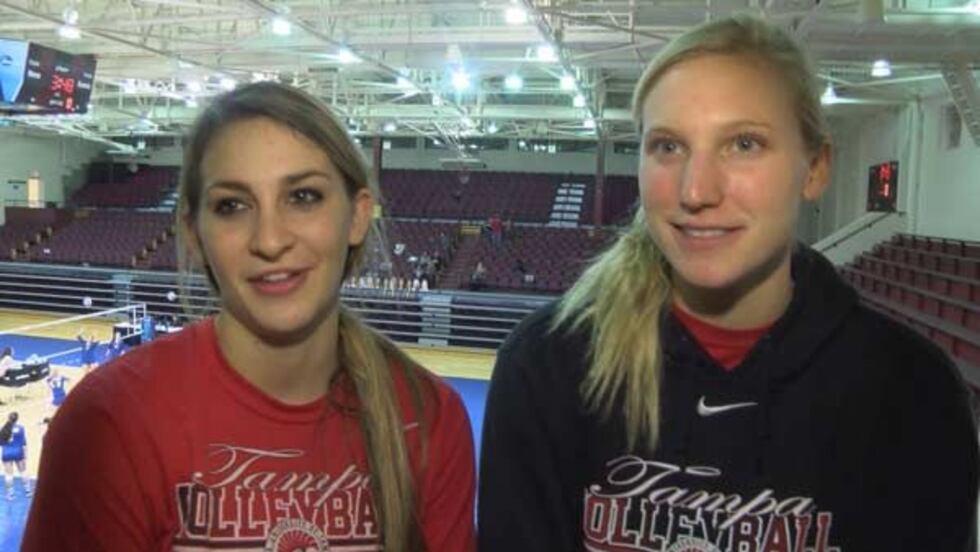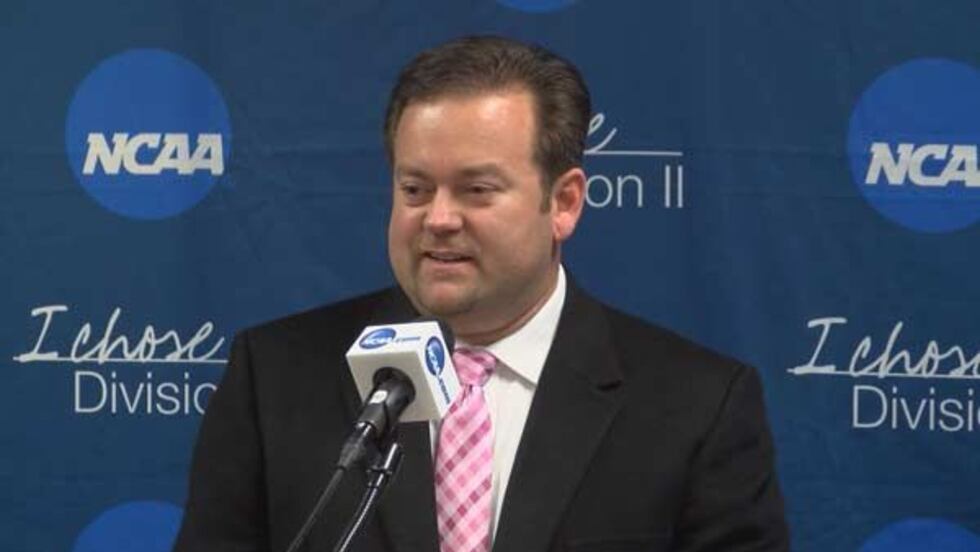 LOUISVILLE, KY (WAVE) - You may see them all over town this week. Top NCAA athletes are in Louisville competing at places like Tom Sawyer Park and contributing in the community at places like the Home of the Innocents.
The Division Two National Championship Festival is underway and the Derby City has become a popular destination for it, hosting three of the eight festivals that have been held.
The games officially began Thursday with some 1,100 athletes from all over the country competing. Inside Knights Hall Thursday night, the University of New Haven takes on the University of Arkansas Fort Smith in the NCAA Division II quarterfinals of Women's Volleyball.
"It's an amazing and unforgettable experience," said University of Tampa volleyball player Kahley Patrick.
Olympic style competitive play comes after a full day of practice Wednesday, from women's field hockey workouts at the University of Louisville, to Cross Country preps at Tom Sawyer Park.
The whole city seems to be helping out with the games and the student athletes are paying it back. The University of New Haven team handed out volleyballs and T-shirts to the students at Engelhard Elementary school Wednesday.
University of New Haven Athletic Director Debbie Chin said, "This is the age where truly, we begin to influence the children about seeking a college education."
As much as the NCAA Championship Festival is about winning, it's so much more. For host Bellarmine, its spurred real change.
Bellarmine Athletic Director Scott Wiegandt said, "The growth of our university, for those of you that were here in 2010, we've had more than a facelift. This is not the same place and we're not going back, it's only going up."
It's also a great economic boost to the city with 1,100 athletes alone coming to town.
But, a big part of the championship goes back to giving making a difference in the student athlete's lives and those who live in the cities they compete in.
Patrick, along with teammate Marissa Lisenbee, were among the athletes teaching the kids some new skills.
Patrick said, "They thought it was so cool to show us everything that they could do so it was really exciting!"
Lisenbee added of the students, "They were super excited that they could get their serve over the net and some of them came tonight to watch so it was really fun."
"We're going to be tired at the end of the week, but who cares this is awesome!" Wiegandt said. "It's all about the kids, the opportunity to help crown six national champions in one day."
Patrick said she's actually from Lexington and had never been to Churchill Downs. So, Tuesday night's opening ceremony at the track was an amazing experience.
The games will take place at different venues from Dec. 4 – 6. For view the full NCAA Fall Festival schedule and ticket information, click here.
Copyright 2014 WAVE 3 News. All rights reserved.