Death of man in officer-involved shooting ruled a suicide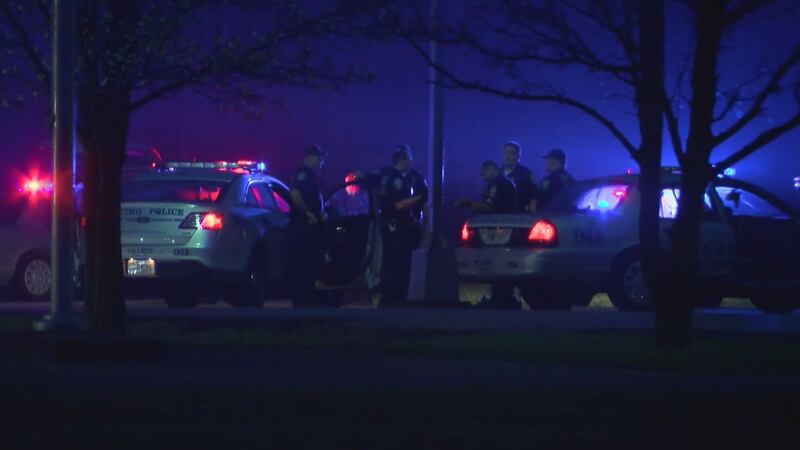 Published: Apr. 10, 2015 at 12:04 AM EDT
|
Updated: Apr. 17, 2015 at 12:12 AM EDT
LOUISVILLE, KY (WAVE) – The death of a man who exchanged gunfire with Louisville Metro Police Department officers has been ruled a suicide by the Jefferson County Coroner's Office.
Deputy Coroner Joann Farmer said Dustin South, 32, was hit by gunfire from LMPD officers, but he died of a self-inflicted gunshot wound.
[PREVIOUS STORY: Louisville police name officers involved in deadly shooting]
Police spokeswoman Alicia Smiley said Officers Zachary Cooke and Rondall Carpenter, both with LMPD's third division, responded to a report of shots being fired in the 800 block of Flicker Road shortly after 8 p.m. Wednesday.
When the officers confronted South, he allegedly fired several rounds at the officers who returned fire.
South was pronounced dead at the scene.
Farmer said South was grazed by one of the officer's bullets and a second bullet fired by LMPD hit him on the lower part of his body, but the shots fired by police were not lethal.
Officer Cooke and Officer Carpenter were not injured in the shooting. Both have both been placed on administrative leave pending an investigation.
Funeral arrangements for South will held at Schoppenhorst, Underwood and Brooks Funeral Home, located at 4895 N. Preston Highway.
Copyright 2015 WAVE 3 News. All rights reserved.