Fifth victim in pontoon crash recovered; Families, responders mourn
Published: Jul. 8, 2015 at 10:48 PM EDT
|
Updated: Aug. 23, 2015 at 12:03 AM EDT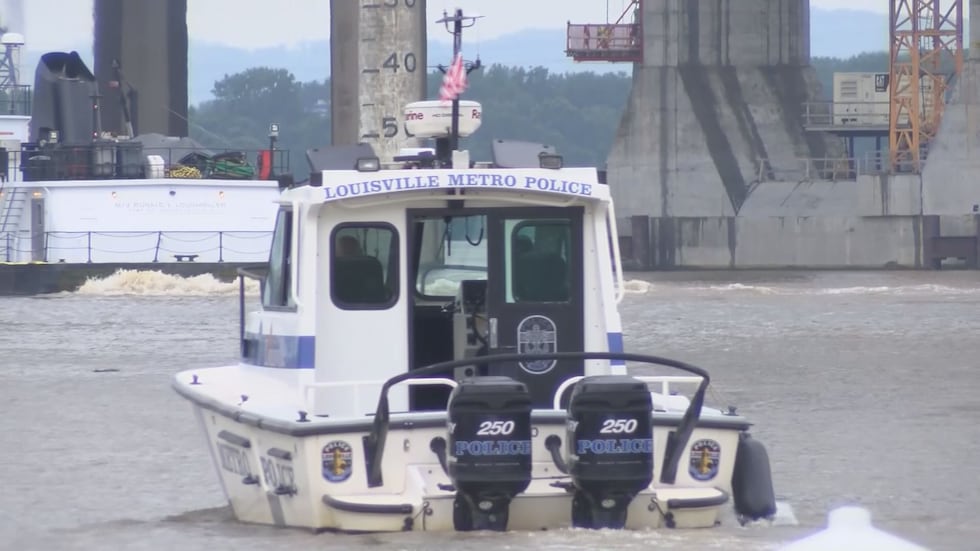 LOUISVILLE, KY (WAVE) - George Pumphrey would not be the last to receive the confirmation he needed, but didn't want, when crews recovered his daughter, Joyce Wright, from the Ohio River Tuesday.

"It's been a waiting game," he said. "I just hope they find the last person."

That would come hours later, near the Mill Creek station off of Dixie Highway. Wednesday, the coroner confirmed the identity of the fifth victim of the pontoon boat collision at a staging barge for the downtown bridge construction on Saturday, July 4, shortly before the fireworks began: 10-year-old A'Daisha Swinney.
[RELATED: Remaining victims from boat crash identified]

"Please let everyone know I appreciate and am very blessed to have all the prayers and support," A'Daishia's mother, Virginia Morris, posted via Facebook in a message to WAVE 3 News Wednesday. "A'Daishia is so blessed that she has the whole community and more. This has deeply touched my heart."

The rescue turned recovery effort had been difficult for first responders as well. 

"We've never had one, in the five years that I've been doing it, that was this extensive," Louisville Metro Dive Team member Dale Gallagher said. "With these type of environment, the elements, the debris."

Eight agencies searched for more than 35 hours, fighting fatigue, while knowing they could offer little hope to grieving families.

"Them asking us, 'bring our loved one home, or just find them, so we have closure,'" Gallagher said. "We were just totally exhausted. But we went home and our eager point was to get back here and get back on a boat and search."

"I'm still in shock," Morris said. "But I'm still seeing my little girl who loved to act and sing and be the center of everything."

Since Independence Day, the Ohio River's current has calmed, even as the rain has kept falling. The bridge construction continues to get more complicated as span work proceeds.

A spokesman for contractor Walsh Construction said safety discussions are on-going, but no specific changes have been proposed since Saturday's incident.

"I'd like us to take this to heart," Gallagher said. "Whether it's Thunder or the Fourth of July, anything on the water that navigation becomes unsafe - I would hope we would get the power to restrict who could get on there."

The blended and extended families of the five drowning victims will hold a vigil at Waterfront Park at 6 p.m. Thursday. Visitation will be from 6 to 9 p.m. Friday at the Potter's House behind Cable Baptist Church. Services will be at 11 a.m. Saturday.

A number of first responders are expected to be among the mourners.
Copyright 2015 WAVE 3 News. All rights reserved.