Man recovers Bible from charred church debris
Published: Jul. 15, 2015 at 12:12 AM EDT
|
Updated: Aug. 29, 2015 at 12:12 AM EDT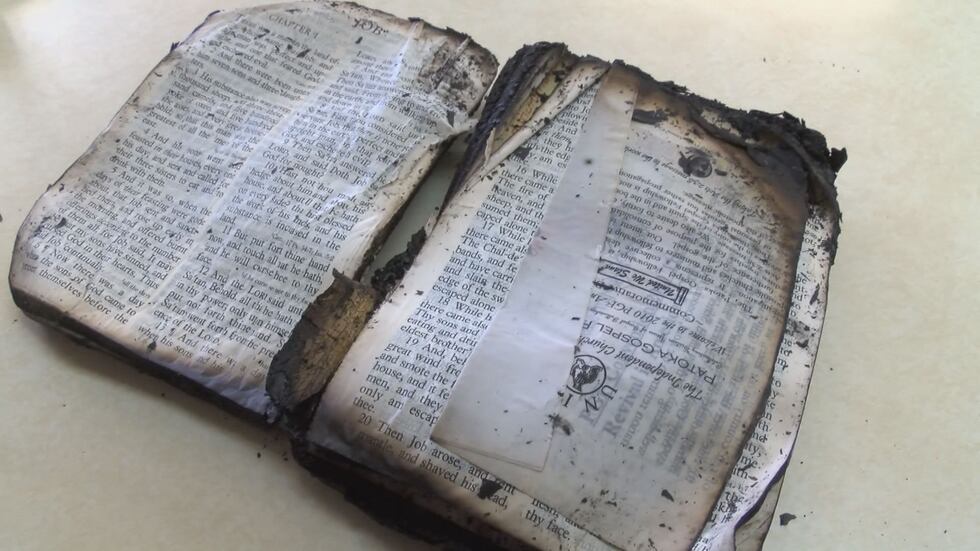 CRAWFORD COUNTY, IN (WAVE) - A church became fully engulfed in flames Sunday morning, just hours before people were set to arrive for service.

It didn't take long for Sulphur Pentecostal Church to burn to the ground.

Longtime member Jerry Lutz lives across the street. He has attended services at the church since the mid 50s. He only had one thing on his mind as he watched the church in flames. 

"My dad's Bible was in there and he's been dead about 23 years and that's the first thing I thought of, 'I lost my Bible.' But I did get my Bible back I found it," he said. "I could still read it and of course the cover and stuff is bad, but it is kind of a sentimental value to have something like that of your dad's."

?No one was inside the Sulphur Pentecostal Church as strong storms moved through at the time of the fire. Emergency management officials said the lightning is likely to blame.
Church officials plan to tear down what's left of the building, but they do plan to rebuild. In the meantime they will be holding services at a nearby church in English.
[endif]
Copyright 2015 WAVE 3 News. All rights reserved.