Mayor's office excludes cameras from Omni briefing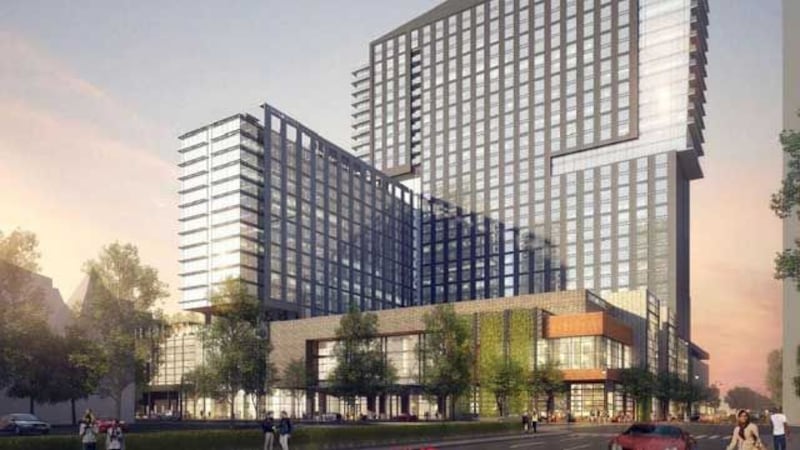 Published: Jul. 27, 2015 at 7:42 PM EDT
|
Updated: Aug. 3, 2015 at 7:55 PM EDT
LOUISVILLE, KY (WAVE) - Mayor Greg Fischer's office called a meeting but banned cameras as it planned to update local media on the Omni Hotel project.
WAVE 3 News formally objected to the ruling, but the mayor's office refused to change its stance.
[PREVIOUS STORY: Omni plans hit snag at review hearing]
"Well then don't come," Fischer spokesman Chris Poynter told WAVE 3 News.
The 4 p.m. meeting was announced just an hour earlier via email. It's expected that the city will unveil new plans for the 30-story building that would cost $289 million, 48 percent of which would be financed with public money.
The building would be the third-largest in Louisville, and would be bounded by Second, Third and Liberty streets along with Muhammad Ali Boulevard.
Follow WAVE 3 News and WAVE3.com throughout the evening for updates on this developing story as they become available.
Copyright 2015 WAVE 3 News. All rights reserved.