Close-up view of progress on Downtown Crossing
Published: Sep. 3, 2015 at 8:32 PM EDT
|
Updated: Oct. 18, 2015 at 8:49 PM EDT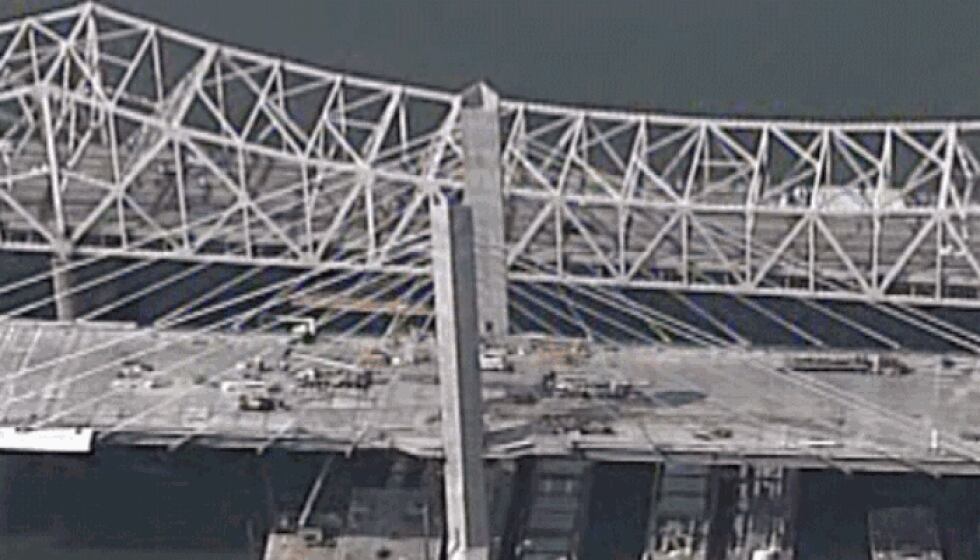 LOUISVILLE, KY (WAVE) - It's expected to open by January and the anticipation is building. Decades in the making, the Downtown Crossing is just about complete.
A little more than two years ago, ground was broken on what will be the first Ohio River bridge built in the area in more than 50 years.
"We're on schedule and on budget to have two-way traffic on the new Downtown Crossing by January 2016," Kentucky Transportation Cabinet Project Manager Andy Barber said.
The new bridge has nine piers, four on land and five in the water. The three towers are complete and soon the final deck will be built connecting the Kentucky side to Indiana.
"We've got all the stay cables completed here in tower five," Walsh Construction Project Manager Joel Halterman said. "Overall we have a total of 88 stays on the job."
Right now construction crews are working on tower 3 and 4 and expect to have those stays done by late October.
"Inside those pipes there are anywhere from 35 to 109 strands individually installed one at a time. The length averages from about 150 feet up all the way to 400 feet," Halterman said.
These are not just any cables. Each strand can carry about 40,000 pounds of force.
"If you can imagine a stay that has 100 strands, that's a lot of force that it can carry," Halterman said.
The new bridge is unlike any other in Kentuckiana, but will drivers be able to tell when crossing?
"There's limits on how much movement that we designed the bridge around. It's very small. Probably the average driver won't ever notice any movement as they drive across," Halterman said.
The cable-stayed bridge will be more than 2,100 feet long. It will eventually hold 6 lanes of northbound traffic on I-65. When it first opens, it will carry two way traffic, so crews can work on the Kennedy Bridge. The entire Ohio River Bridges Project is expected to be complete by December 2016.
The last step before drivers can take to the bridge is paving a two inch surface. That's scheduled for late November.
Copyright 2015 WAVE 3 News. All rights reserved.