Bryson Tiller spreads the 502 Come Up love with Louisville students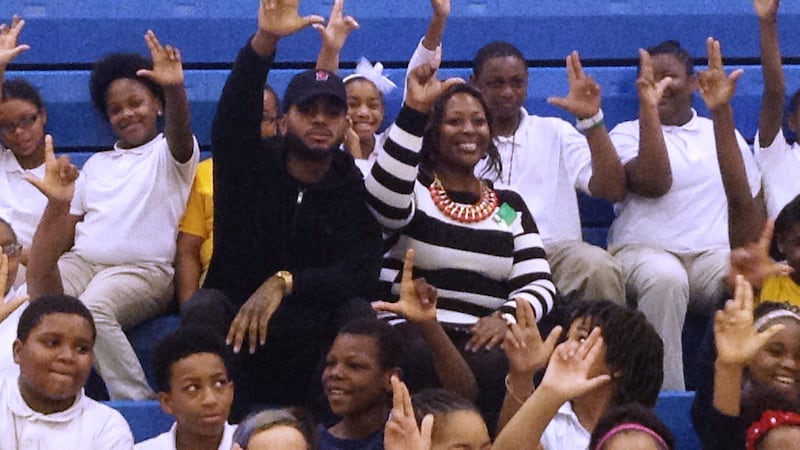 Published: Mar. 15, 2016 at 11:43 AM EDT
|
Updated: Mar. 15, 2016 at 11:47 AM EDT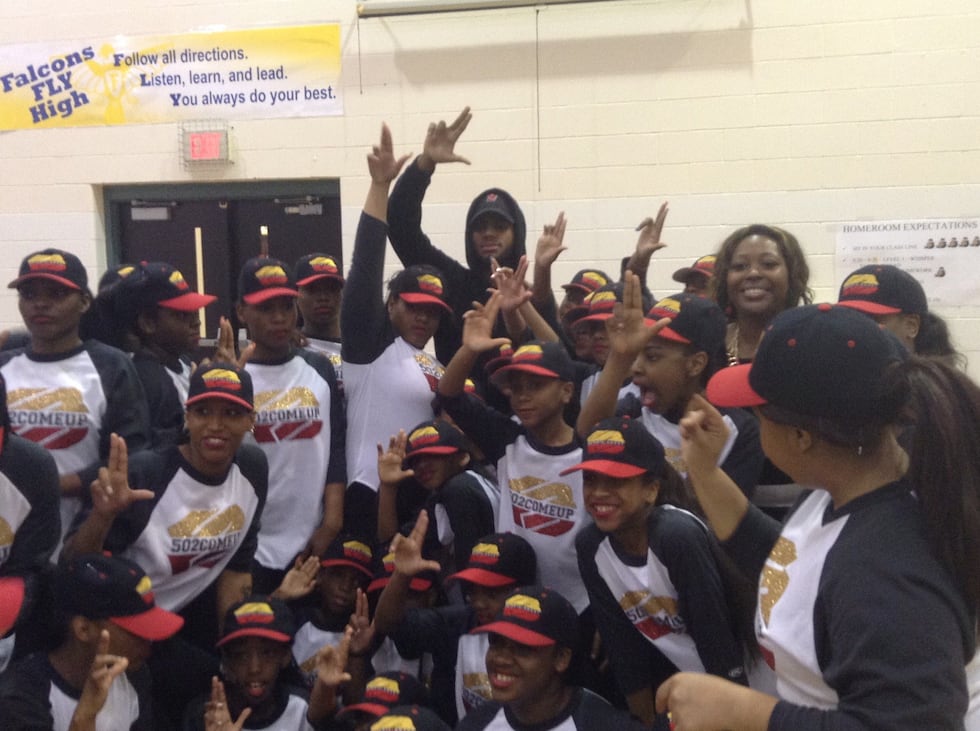 LOUISVILLE, KY (WAVE) - The 502 Come Up is alive and thriving in Louisville.
The city's own Bryson Tiller can be heard on radio stations and television shows all over the world pushing the anthem. Thousands, probably millions, of social media posts are being tagged with #502ComeUp.
The theme represents pride and prosperity for Louisvillians looking to reach the next level of success in their careers, hobbies and interests, particularly in the music industry.
+ MUSIC NEWS: Local musicians featured on The Setlist
Bryson Tiller is the perfect ambassador for the 502 Come Up. In the past year, he has risen from up-and-coming singer and songwriter to become a global hip-hop superstar. The Trap Soul artist is an inspiration to local musicians, young people and many in the community who strive for a better tomorrow.
Tiller recently hit the stage at the Louisville Palace for his homecoming show, part of his nation-wide Live Nation tour. The concert was originally slated for the Mercury Ballroom but was quickly moved to the Palace after an outpouring of interest from his hometown fans as soon as the performance was announced.
The Palace was packed on March 12 as Bryson greeted the crowd and performed tracks from his debut album. Fans cheered as Councilwoman Jessica Green presented the star with a Key to the City and a proclamation from Mayor Greg Fischer declaring March 12 Bryson Tiller Day. He even brought along a treat for concert-goers, rap star Big Sean, who joined Tiller on stage for a couple of songs.
Bryson Tiller didn't just pack it up and move on after selling more than 2,000 tickets in Louisville. He stuck around to spend time with those who look up to him as a role model.
+ ENTERTAINMENT NEWS: Louisville's DJ Slikk discusses social media frenzy over 50 Cent photo
On Monday, Tiller made the rounds to his old stomping grounds, including his former schools. Fifth graders at Foster Elementary were told they were having a special assembly in the gym. To their surprise, Bryson Tiller was there to shake their hands, take photos with them and give them advice on following their dreams.
The message was simple but powerful. "WOW! This is a VERY enthusiastic crowd, they don't scream that much at my concerts," Tiller said. "I am from Louisville, went to Southern Middle School and Iroquois High School; English was my favorite subject, which helped me become a songwriter."
To enhance the event, local dance company F3 Ent performed their 502 Come Up routine, which was specially choreographed to the Trap Soul album.
Seeing someone from Louisville rise to such a high level of success is certainly a healthy dose of motivation for all the young people growing up in the area.
Bryson Tiller will perform at Radio City Music Hall in April before heading overseas for his European tour.
Copyright 2016 WAVE 3 News. All rights reserved.