New UofL Academic Center to be finished July 4
Published: Apr. 8, 2016 at 9:52 PM EDT
|
Updated: Apr. 15, 2016 at 10:23 PM EDT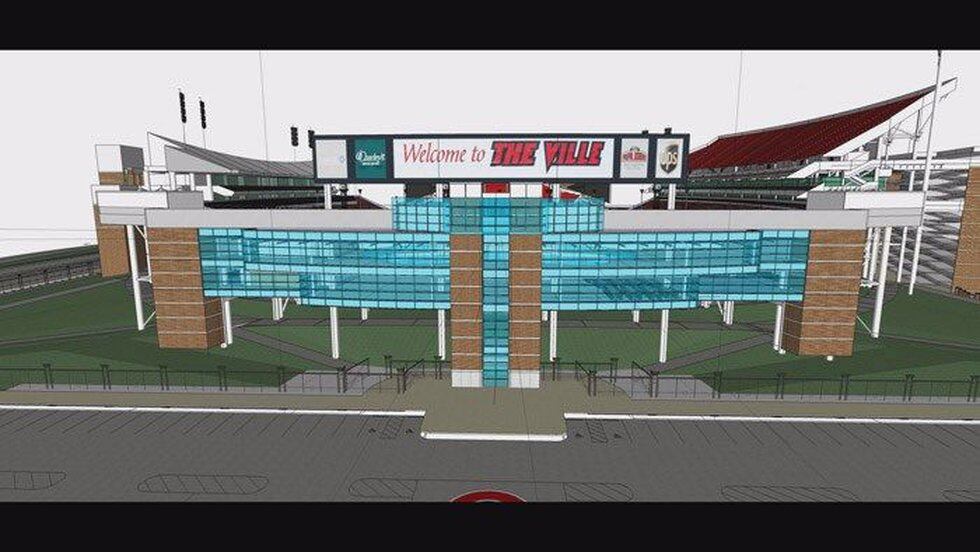 LOUISVILLE, KY (WAVE) - If you've noticed some major construction on the southeast corner of Papa John's Cardinal Stadium, you're not alone.
Another facility goal for University of Louisville Athletic Director Tom Jurich is nearly complete and it will make life for student athletes a whole lot easier.
The Thorntons Academic Center for Excellence is paid for 100 percent through donations. The state-of-the-art academic facility is going to be a big plus for student-athletes as well as a recruiting tool for the university's athletic teams.
"It's exceeded our expectations," Josh Heird, the UofL Assistant Athletic Director for Facilities and Championships, said.
With a $19.5 million price tag the academic center, which is scheduled to open July 4, is the latest Cardinal showpiece.
"As prestigious as the ACC is, as far as academics, and to be able to put this on top, the Thorntons Academic Center will be unbelievable," Jurich said during the original announcement last August.
PREVIOUS STORY: UofL announces $55M expansion of Papa John's Cardinal Stadium
In 2014, we heard Jurich's dream of a one-stop shop for student-athletes. Now, two years later, were seeing, in true Jurich form, the facility is state-of-the-art.
"It's one of the most exciting projects I've been a part of at UofL," Jason Larkin, the Messer Construction project manager, told WAVE 3 News during a tour of the new facility.
It's a place you would certainly want recruits to see. Student-athletes have access to tutors and academic counselors. They'll also be able use computer labs, a sports nutrition kitchen and a 250-seat auditorium for presentations. Student-athletes will also be able to just hang out in a lounge or common area, which will include about 20 television screens and a massive video wall in the center. Floor-to-ceiling glass will also offer views of Jim Patterson Stadium and Churchill Downs.
"One of the cool parts of this building is the glass facade on the front," Larkin explained. "The way it stands out, but yet ties in great with the stadium and the terrace that's already here, makes it very unique to say the least."
More From WAVE3.com
+ Would-be 'Apprentice' figures Facebook plea, reward, might trump home's burglars
+ Woman found in alley identified; cause of death released
+ Person hit and killed by train identified
+ Man arrested in Allston Ave. homicide
"The demands we put on these student athletes is a lot and for them, so to be able to say, 'Hey I've got an hour in between class and practice and I'm going to run over to the academic center and just take a break,'" Heird said. "We've got a student lounge in here. We've got a full kitchen in here, so they are going to be able to grab a meal, (and) maybe see a tutor for 30 or 45 minutes. It's going to transform what we're doing with the athletic department right now."
From golf to swimming to football and field hockey, you name the sport, Brittney Gee has tutored its athletes.
"I've worked everywhere," she said. "At the little Yum! Center, at the baseball field, at the football field.
Working in one central location, and parking in one location, will make her busy job much easier too.
"This is really going to bring it all together," Gee said of the new academic center.
Other companies like Maker's Mark also helped with contributions. Sales of limited edition UofL bottles helped pay for parts of the new facility.
Copyright 2016 WAVE 3 News. All rights reserved.