Will Smith to serve as pallbearer for Muhammad Ali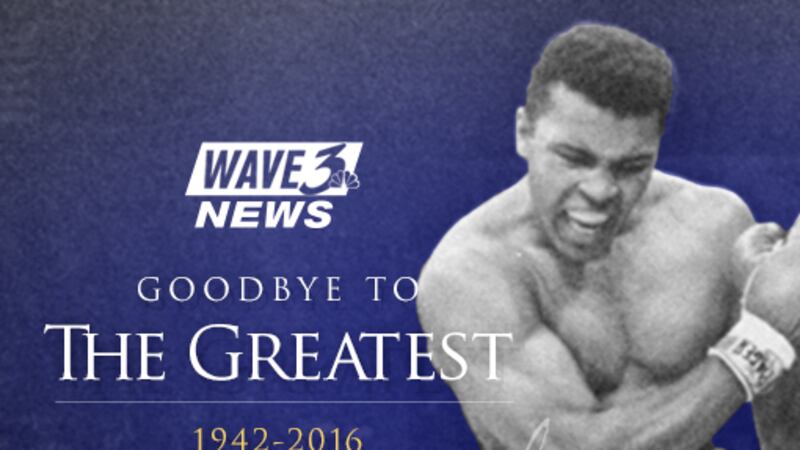 Published: Jun. 6, 2016 at 10:17 PM EDT
|
Updated: Jun. 6, 2016 at 10:28 PM EDT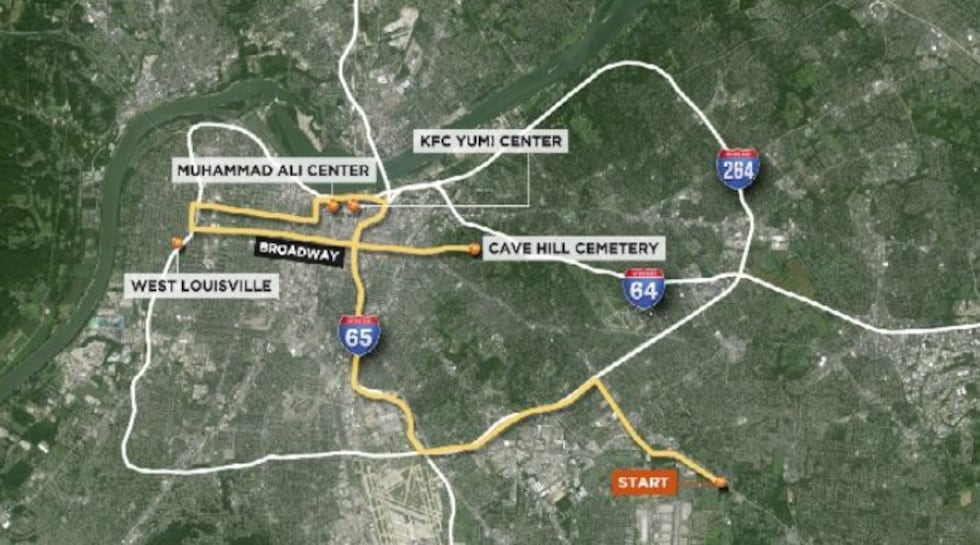 LOUISVILLE, KY (WAVE) – A list of eight people who will serve as pallbearers for Muhammad Ali have been released.
Actor Will Smith, who portrayed the late three-time heavyweight in the movie "Ali," will be among the friends and family members carrying his casket. Along with Smith, Ali's cousin John Grady, his nephew Ibn Ali, his former brother-in-law Komawi Ali, his cousin Jan Wadell, former heavyweight champion of the world Lennox Lewis, family friend John Ramsey and Jerry Ellis, the brother of Jimmy Ellis who was Ali's former sparring partner and former heavyweight champion of the world, will serve as pallbearers.
More Muhammad Ali funeral information
+ Muhammad Ali's funeral planned for Friday in Louisville
+ How to get tickets for the Ali memorial service on Friday
Ali's body will be laid to rest on Friday following funeral services A.D. Porter & Sons. Following the ceremony, a large procession will travel through the streets of Louisville.

The procession will pass the Muhammad Ali Center downtown before traveling along the street bearing his name into the Parkland neighborhood, the part of town where Ali was raised. The procession will then head east on Broadway to Cave Hill Cemetery, where Ali will be laid to rest in a private service.
More Muhammad Ali Coverage
+ Muhammad Ali dies at 74
+ Louisvillians show up early to pay tribute to 'The Greatest'
+ Family spokesman: Ali died with 'love all around him'
+ Muhammad Ali will be buried in Louisville
+ 27 great Muhammad Ali quotes
+ Billy Reed: Legendary sportswriter reflects on friendship with legendary Ali
+ Called home: Mourners, friends share memories where Ali's legend began
+ Local imam describes Muslim burial procedure
+ VIDEO: 'He saved me,' once-troubled Louisville man says of Ali
+ VIDEO: Ali shares religious, political, racial insights in 1974 interview
+ VIDEO: Muhammad Ali -- The Greatest Is Gone
+ SLIDESHOW: In the ring with The Greatest
+ SLIDESHOW: Through the years: From Cassius Clay to Muhammad Ali
+ 2015 VIDEO: Epic Super Bowl ad features voice of young, brash Ali
+ WAVE 3's John Ramsey recalls lifelong friendship with Ali
+ Louisville friends spent The Greatest's final hours praying, hoping
+ Ali's friends tell how he took on the neighborhood bully
+ Politicians offer condolences following Ali's death
+ Special Muhammad Ali Section
[if !supportLineBreakNewLine]
[endif]Copyright 2016 WAVE 3 News. All rights reserved.