Billy Reed: The legacy of Muhammad Ali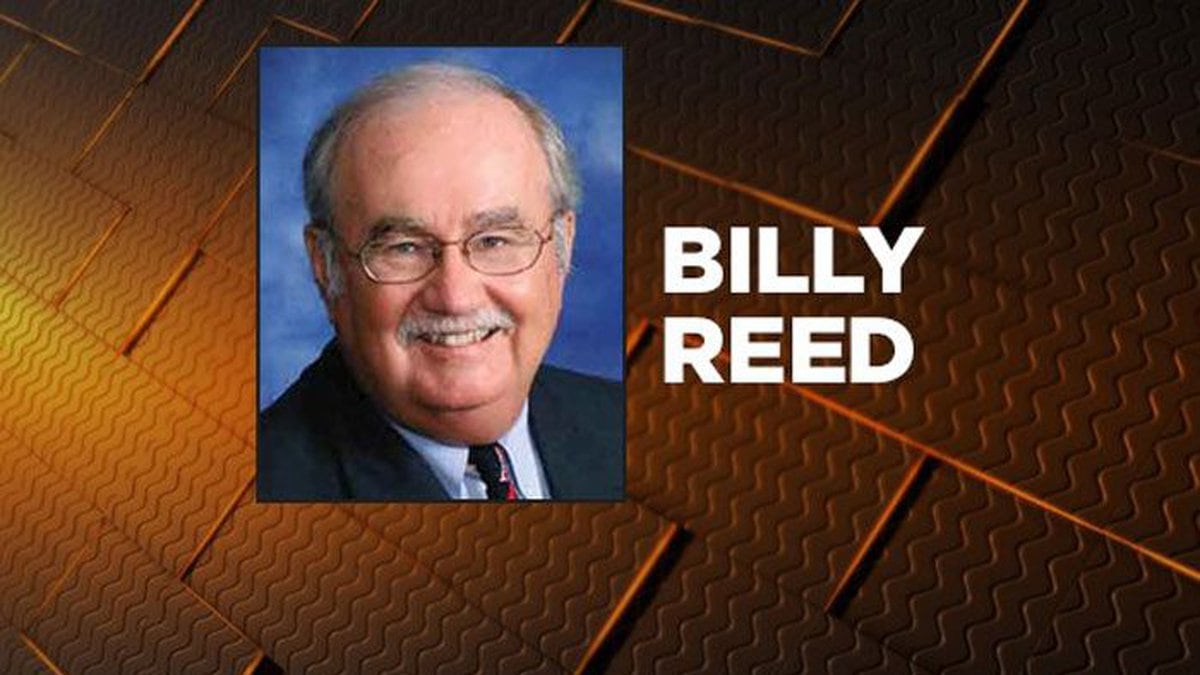 Published: Jun. 8, 2016 at 5:28 PM EDT
LOUISVILLE, KY (WAVE) - The funeral procession will slowly pass the places Muhammad Ali loved, the places of his youth: The little house on Grand Street where he grew up ... Columbia Gym, where he learned to fight after his bicycle had been stolen ... Central High, where he frustrated teachers but got a diploma ... Freedom Hall, where he began his professional career in 1960.
>> Share your condolences on Facebook
To those of us who live in Louisville, these places are part of our everyday lives, mostly forgotten until now. But to people around the world, the Ali worshipers who have committed his life story to memory, they are almost holy places. Such was, and is, the magnetic pull of the Ali legend.
On Friday morning, the sidewalks and overpasses and downtown office buildings will be packed with people hoping to get a glimpse of the hearse carrying the world's most famous Muslim to his final resting place in Cave Hill Cemetery. Many will be weeping. Some will shout their love. Almost everyone will be snapping photos with the cell-phone cameras that couldn't have even been imagined in Ali's youth.
It will be unlike anything Louisville - or the United States, for that matter - has ever seen. The proliferation of media and technology assures that. Only the funeral of Princess Diana in London will come even remotely close to what we will see today as the Ali procession slowly rolls down Bardstown Road and Broadway and, certainly, Muhammad Ali Boulevard.
At the end, finally, Ali will rest in peace.
But the rest of us should not.
More Muhammad Ali Coverage
+ VIDEO: Preparations for Muhammad Ali's Janazah service
+ Media from around the world in Louisville to cover Ali's service
+ In Salat ul Janazah, Ali brings faith to hometown who kept faith in him
+ Class of 1960: We remember Ali the friend
His legacy to us is not a bunch of photos, tapes, and old boxing gloves. It is this: Always have the courage of our convictions, even if it means we might lose something dear or valuable.
The boxer Cassius M. Clay Jr. did not become the revered world leader Muhammad Ai when he adopted the Muslim religion and changed his name. He became THAT Ali, the one beloved by the poor and disadvantaged around the world, when he refused induction into the U.S. Army in 1967 on the grounds that he was a Muslim minister.
What he was really doing, of course, was refusing to fight in an immoral war. America's excuse for interceding into the Vietnamese civil war was that Communism needed to be stopped somewhere, and it was better to draw the line in Vietnam before it spread to other continents closer to America.
The sons of many World War II and Korean War veterans accepted the government's position without question. They saw themselves as patriots. But others questioned the government's logic on moral grounds. They, too, saw themselves as patriots.
The country was divided as it hadn't been since the Civil War, and into the breech stepped this loud and angry prizefighter from Louisville who had renounced his Baptist upbringing to embrace the most militant sect of the Muslim religion in America – the Nation of Islam.
Stripped of his heavyweight title while the appeal of his draft evasion conviction made its way through the court system, Ali spent three years in a sort of exile. He tried to make a living by giving speeches on college campuses, but what he made was a pittance compared to what he lost financially by not being allowed to fight. But he never wavered and repeatedly said he would rather go to jail than condone the war in Vietnam.
Even now, he speaks to us.
Long ago, as Ali was helping to plan his funeral, he picked former President Bill Clinton to be one of his eulogists. He admired Clinton for the way he and his wife, Hillary, stood up for minorities. Hillary today is the Democratic nominee for her husband's former job.
Conversely, in the last public statement issued in his name, Ali denounced the Republican nominee for President for saying that, if elected, he would ban all Muslims from entering the United States. This same candidate recently made racist comments about an Indiana-born federal judge of partial Mexican ancestry who is presiding over a lawsuit against Trump University.
The message is impossible to miss.
Since Ali's death last Friday, several professional sports organizations have honored him somehow or another. A moment of silence was held before a Cavaliers-Warriors game in the NBA finals. A baseball team had "Ali" cut into the grass behind home plate. This is all good, but it's also more about symbolism than substance.
It's sort of like the way major-league baseball honors Jackie Robinson by ordering every player on every team to wear his No. 42 on their uniform shirts on one day every season. The gesture is nice, but it's only important if the players take the legacy of Robinson to heart and try to emulate his courage in their daily lives.
Sadly, they don't.
More Muhammad Ali Coverage
+ Muhammad Ali Center 'abuzz' with visitors
+ Family spokesman: Ali died with 'love all around him'
+ Muhammad Ali will be buried in Louisville
+ VIDEO: Ali shares religious, political, racial insights in 1974 interview
When a Presidential candidate insults Hispanics or Muslims or women, where is the outrage? Where are the so-called "role models" from professional sports and entertainment among those who take a stand? You have not heard a peep from any of them, have you? The silence is deafening.
So who will be the Ali or Robinson of today and tomorrow? Who will feel enough moral outrage to speak out against racism, injustice, bigotry, and ignorance, no matter what the cost?
It's a question that applies not only to wealthy entertainers and athletes. It applies to all of us. Beginning now, if we really want to honor Ali's legacy of compassion and fairness, all of us will ask ourselves, when confronted by a difficult moral or ethical decision, "What would Ali do?"
President Clinton and Ali came from similar backgrounds in the South. Both were influenced deeply by strong mothers. Both always were guided a strong conscience and an empathy with the underprivileged. After his second term as President, Clinton set up his office in Harlem. That was strictly be design because there was a message there, one that Ali surely understood and endorsed.
By day's end Friday, the celebrities and dignitaries all will have left Muhammad Ali's hometown. The cleaning people will be sweeping the streets and getting the KFC Yum! Center for its next big event. Many of us will be lost in thought, trying to grasp what we have just seen and heard.
Maybe we can find some comfort, even a laugh, in Ali's words.
"Maybe I was great in the ring," he said in Hamburg, Germany, in 2003, "but outside of boxing, I'm just a brother like other people. I want to live a good life, serve God, help everybody I can. And one more thing. I'm still gonna find out who stole my bike when I was 12 years old in Louisville, and I'm gonna whup him. That was a good bike."
Copyright 2016 WAVE 3 News. All rights reserved.