Charlestown city leaders working to redevelop 70-year-old neighborhood
Published: Sep. 29, 2016 at 3:36 AM EDT
|
Updated: Sep. 29, 2016 at 4:16 AM EDT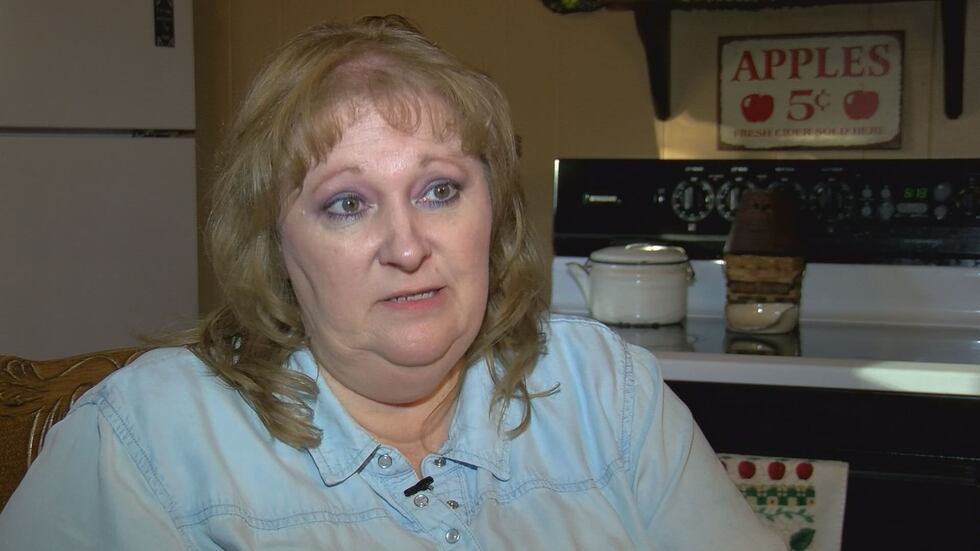 CHARLESTOWN, IN (WAVE) - Hundreds of homes in a 70-year-old southern Indiana neighborhood may soon be demolished.

This year, Charlestown's mayor and city council members have pushed through resolutions aimed at redeveloping the Pleasant Ridge neighborhood.

Denise Brewer has lived her whole life in Pleasant Ridge.

"My grandmother and grandfather bought this house," Brewer said.

Tacked onto a tree in front of the house is a sign that reads 'Not For Sale.' It's her way of showing she and other homeowners won't sell their properties to the city to become part of the redevelopment. 

RELATED STORY: Charlestown neighborhood upset over new home inspections
 
"I'm not only fighting for my home," Brewer said. "I'm fighting for everyone up here."

Thirteen-year mayor Bob Hall has been wanting to demolish those homes and start over for years.

"Pleasant Ridge has been a problem for this community ever since its beginning," Hall said.

He points to problem properties built in the 1940s with structural issues.

"The housing is unsafe," Hall said. "A lot of them are unsafe. People shouldn't even be living in them."

Now, the city's redevelopment commission is looking into is Pleasant Ridge is an "area needing redevelopment."

Hall expects a decision within the next month or two. If they move forward in redeveloping the neighborhood, they'll have to acquire more than 340 homes. 

"You're going to have to get all the homes at some point," Hall said. "Now how you go about doing that is really the question."
MORE FROM WAVE3.COM
+ Survivor facing charges in Jennings Co. crash that killed girlfriend
+ New drug detection technology that works in seconds
+ Candidates for Indiana 9th to debate

Pleasant Ridge Neighborhood Association President Josh Craven also has a sign in front of his home. It reads 'Save Pleasant Ridge' and suggests the city may use eminent domain to acquire the properties. 

"I saw this coming," Craven said. "We all saw this coming."

Mayor Hall said eminent domain will not necessarily be used in the development process but said he couldn't rule it out.

Craven and Brewer both admit there are homes in poor conditions.

"Is it a mass overhaul? No," Craven said. "There are multiple homes that are in very good shape."

"They would not help us fix these places up or be on the landlords," Brewer said. "They would not enforce the ordinance back then but now they want to get rid of us."

Homeowners have started working with the Institute for Justice, a nonprofit law firm specializing in eminent domain cases. The group points out that under Indiana state law every individual parcel seized through eminent domain has to be blighted.

"We will keep our homes," Brewer said. "We will stay here. He will not win." 

Through tears, Brewer said there is nothing more important to her than her house.

"This is my home and I'm not going to let someone take it from me just because he doesn't like where it is," she said.

Already, Neace Ventures, a real estate company, has started buying up homes and plans to own 100 by week's end. Most of the properties are rental properties. 

Tenants in the neighborhood have already become a causality of the redevelopment project. They said they've started to get notifications from landlords to move out and worried they'll have nowhere to live if the low-income housing at Pleasant Ridge is taken away.

Copyright 2016 WAVE 3 News. All rights reserved.