Former Iroquois housing complex transformed into community farm
Published: Oct. 1, 2016 at 9:38 PM EDT
|
Updated: Oct. 2, 2016 at 11:37 AM EDT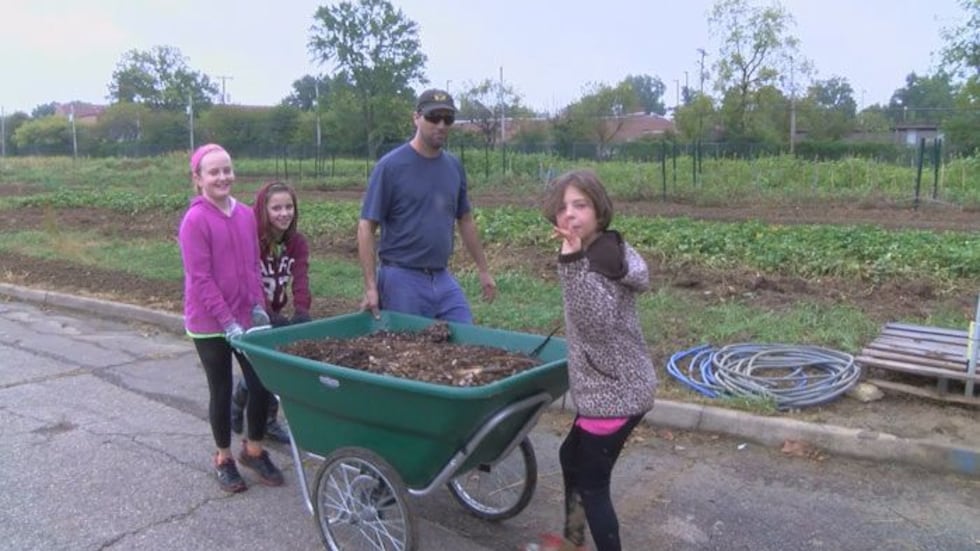 LOUISVILLE, KY (WAVE) – Vacant since 2009, the area occupied by the former Iroquois Homes Housing Complex has been stagnant.
"It was just cold, lifeless…and the crime was just horrible, you didn't come here after dark," Kelli Temple described what the Iroquois Homes used to be like.
However, would you say it's possible to turn an area that saw violence on a regular basis, into something that provides joy?
If you ask Temple's 10-year-old daughter, Brayli, her answer would be, "Yes!"
Brayli's muddy shoes are evidence of fun that she's had helping out on Whitney Sewell's Hope Community Farm. Brayli is working with about a dozen other girls from her local Girl Scout troop.
"Right now, I'm helping plant blueberries, I was just finishing up my hole," Brayli said.
Sewell's community farm started about a year ago, in a joint effort with Gate of Hope Ministries.
MORE FROM WAVE3.COM
+ Halloween party kicks off at the Louisville Zoo
+ Meet Maddie Ray: WAVE Country's newest homecoming queen
+ Linkin' Bridge announced as Honorary Grand Marshals of 2017 Pegasus Parade
"Louisville Grows works within the community and was approached by Gate of Hope Ministries, who works predominantly with African refugees, new Americans if you will, and they were looking for land to farm on," Sewell explained.
The land they are on now, is owned by the Louisville Metro Housing authority. Louisville Grows, Sewell's organization, and Gate of Hope were able to sign a lease from the housing authority to farm.
"We literally plant seeds in the community with the community, watch both the plants grow and the community members grow," Sewell added.
That land, after seeing decades of violence then years of nothing as it sat dormant, is providing a refreshing view for lifetime residents like Temple.
"It's so lively and hopeful, it's just completely different," Temple said.
A complete 180-degree turn from what it used to be. Now, the land that kept on taking is one that keeps on giving.
That piece of land continues to cultivate
KentuckyOne Health as well as The Food Literacy Project will be starting their farm in a couple of weeks.
That farm will help grow food for the patients to eat at KentuckyOne and also serve as a part of a field-to-fork education program.
The farm sits right next to Hazelwood Elementary, which happens to be the target audience for this educational program.
"We found that that is a really influential age, and a really exciting age for kids to really understand more about where their food comes from," Erin Hargrove, The Food Literacy Project program coordinator, said. "It's really exciting to pull your first carrot out of the ground or to harvest greens that you can cook and use, so that is our target audience."
All three organizations - Louisville Grows, KentuckyOne Health and The Food Literacy Project - will be hosting an open house "Family Jam" on Oct. 15 from 11 a.m. to 2 p.m.
The farm is located at 4233 Tuscarora Way.
Copyright 2016 WAVE 3 News. All rights reserved.