Tow-truck driver hit, killed on Dixie Hwy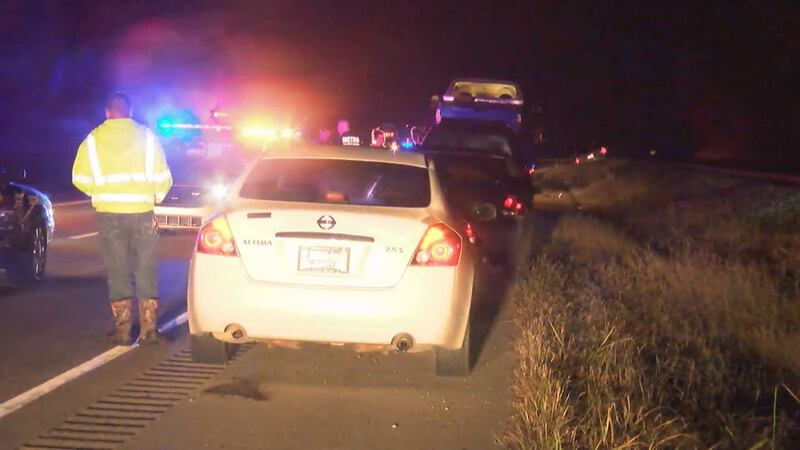 Published: Oct. 4, 2016 at 2:32 AM EDT
|
Updated: Oct. 4, 2016 at 3:27 AM EDT
LOUISVILLE, KY (WAVE) – A tow-truck driver died after being hit by a vehicle on Dixie Highway.
Louisville Metro police were called to the 16600 block of Dixie Highway, near Abbots Beach Road, at 10:05 p.m. Monday, according to MetroSafe.
LMPD spokesman Dwight Mitchell said a preliminary investigation showed a van was driving southbound when it sideswiped the tow-truck driver who had just loaded another vehicle onto a flatbed.
MORE FROM WAVE3.COM
+ Father found guilty in son's death
+ Police still searching for man involved in deadly crash
+ Man stabbed to death near UofL campus identified
The tow-truck driver was pronounced dead at the scene. His name has not been released.
LMPD said the driver of the van did stop.

The LMPD Traffic Unit is investigating the crash. Drivers in the area should expect delays.
Copyright 2016 WAVE 3 News. All rights reserved.